Industry Group Says Record 35,000 Robots Shipped in 2018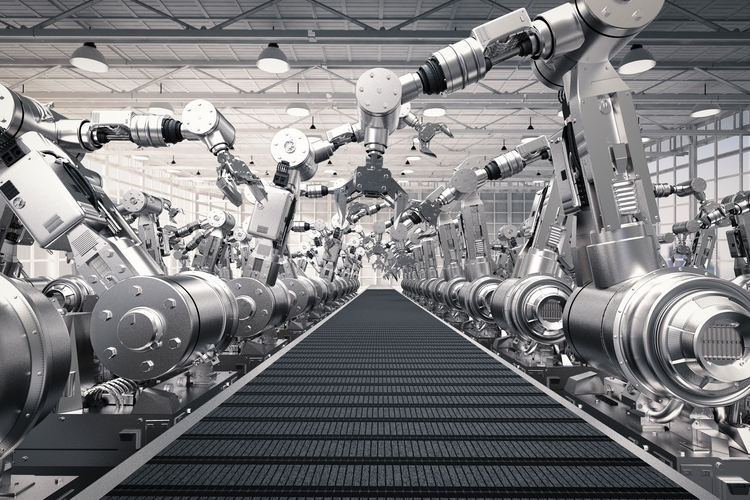 North American companies acquired a record number of robots last year, according to a new report from an industry group.
The analysis, compiled by the Association for Advancing Automation's Robotic Industries Association, found that 35,880 robots were shipped to companies last year, up 7% compared to 2017.
Several segments saw significant year-over-year gains, led by the food and consumer goods sector, whose shipments climbed 48% last year. The plastics and rubber industry ordered 37% more robots, while life sciences and electronics saw gains of 31% and 22%, respectively.
Officials said last year also reflected a continued trend of more small- and medium-sized companies embracing robotics to increase their competitiveness with larger rivals.
The industry long associated with the growth of industrial robots, however, saw a downturn in 2018, the RIA report said. The number of robots shipped to automakers and their suppliers dropped 12% compared to 2017, and the auto industry's 19,178 robots last year accounted for 53% of all units shipped — the lowest level since 2010.
Despite the sliding auto industry numbers, A3 President Jeff Burnstein said in a statement that the group is "quite pleased to see other industries continuing to realize the benefits of automation."
Image Credit: Phonlamai Photo
Related