Industrial Purchasing Trends Offer Optimism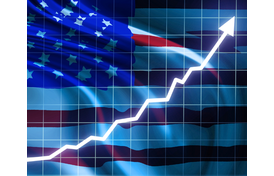 Recent reports from the Association for Manufacturing Technology (AMT), United States Cutting Tool Institute (USCTI) and Measurement, Control & Automation Association (MCAA) offer optimistic purchasing outlooks heading into the second half of 2017.
Although the most recent figures show U.S. cutting tool consumption down from the $200 million mark in March, total year-to-date spending of over $716 million is a 3.5 percent increase from a year ago. The jump in sales is being attributed to continued momentum from last fall's IMTS show, as well as strong activity in the following industrial segments:
Oil and gas refining.
Mining equipment manufacturing.
Construction.
Agricultural equipment and related machinery.
Similarly, MCAA unveiled findings showing that the $11.7 billion U.S. process instrumentation and automation market will grow 3.6 percent by 2021 to a total of $14 Billion. Fueling the growth trend are five key industries:
Chemicals processing, production and distribution. This segment is forecasting the most aggressively, with more than $850 million in projected growth.
Electricity production and utilities.
Oil refining.
Food and beverage manufacturing.
Pharmaceutical product development and production.
MCAA's forecasted growth in the Canadian markets is steady, but not as dramatic as the U.S. Much of this can be attributed to significant disruptions in the country's oil and gas refining sector that have negatively impacted spending. However, increased spending in the chemical, food and beverage, electricity generation and pharmaceutical sectors should offset this drop.
The growth in the U.S. is supported by the Institute for Supply Management's most recent Economic Forecast where manufacturers indicated positive trends on a number of fronts:
64 percent are predicting revenues to be 8.5 percent greater in 2017, as compared to 2016.
Revenue growth for U.S. manufacturers is forecast at 4.4 percent, which is 3.5 percentage points above the actual revenue growth reported for all of 2016.
Capital expenditures are projected to increase 5.2 percent.
The industries driving this growth include textile mills, consumer electronics, metal fabrication, food and beverage, chemicals and petroleum and coal products.
Related