IndEx Conference to Connect Private Equity, Industry, and Technology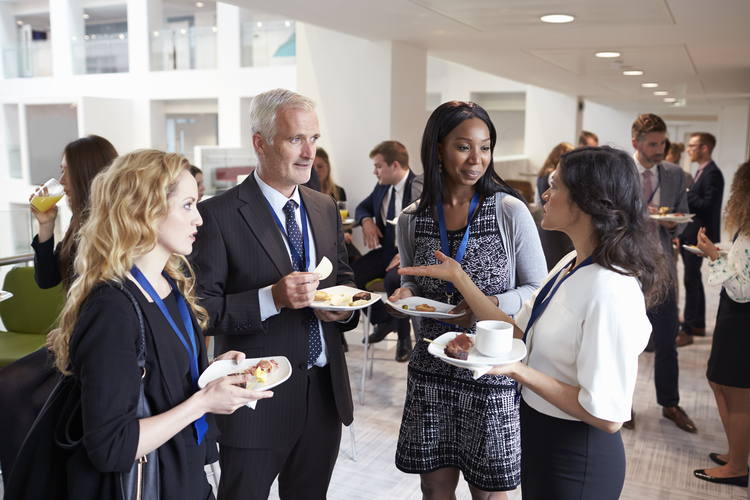 Industrial Exchange — which has created a community of middle-market industrial companies, private equity fund owners, and technology and solution providers to encourage the sharing of best practices and solving of common problems — will be hosting the inaugural IndEx conference from May 6-8.
Held at the Miami Beach Convention Center, the event introduces these industry professionals to the latest technologies so they can better drive operational value-creation efforts and create sustainable businesses.
Jon Cooper, CEO and co-founder of Industrial Exchange, recently spoke with Thomas about the upcoming event, sharing his views on the conference and industry as a whole.
A Holistic Approach to Industry
Unlike many industry events that center on breakout sessions, IndEx runs a streamlined schedule in which attendees can join all sessions, with everyone in the same room at the same time. This encourages attendees to listen to sessions and speakers they may not have otherwise had the opportunity to hear, broadening their knowledge and diversifying their understanding of trends outside their personal areas of expertise.
"There really is no holistic event that caters to middle-market industrial companies on a broad spectrum on issues that they face," Cooper said. "You may have a machinery event, you may have a cybersecurity event, but all of those events tend to operate in siloes.
"But when issues present themselves in the industrial middle market, particularly for private equity-owned companies," he noted, "it requires someone who has a [broader] range of knowledge of the issues impacting the company, as opposed to someone who is just going to directly implement a technology or a service."
With well-known speakers like Carolyn Lee, executive director of The Manufacturing Institute, National Association of Manufacturers (NAM); Bob Nardelli, former CEO of Chrysler and GE, and Jim Heppelmann, President and CEO, PTC, attendees will benefit from the opportunity to hear each industry expert share their perspectives.
An Agenda That Reflects the Evolving Industrial Landscape
To create the agenda, which includes sessions like "How Manufacturing Breakthroughs Really Happen," "Reconsidering Risk: How Data is Upending Insurance for the Middle Market and Changing Business Outcomes," and "It Pays to be Paranoid: Hackers Are After Your Company," Industrial Exchange formed an advisory panel of experts, including partners at some of the industry's largest private equity funds.
"We conducted sampling with them," Cooper explained, "and we said 'What are your companies dealing with? What you are dealing with at the board level that we ought to focus on?'
We repeated this process over the course of several months before we even launched the business," Cooper told Thomas. "And these [IndEx sessions] were the issues that kept on popping up."
An Exploration of Meaningful Change in Industry
Cooper is especially excited about the executive panel, which will give attendees the chance to hear from companies already implementing advanced technologies; the conversation will encourage industrial businesses that may be wary of adoption to incorporate new tools into their operations. Many industrial and middle-market companies, in particular, Cooper says, mistakenly believe "that technology is inaccessible to them."
Cooper believes that cybersecurity will play an increasingly important role in industry moving forward.
"When you start talking about power plants being disrupted, or when you start talking about supply chain disruptions resulting from cyberattacks, that's where it really impacts people's daily lives," he explained.
Cooper also told Thomas that the diversity inclusion panel, too, will be an especially interesting talk. When navigating a field not traditionally known for its diverse workforce, it's especially important to address the "cognitive biases that people employ, yet aren't really aware of," he said.
This session will be particularly useful for professionals seeking to make a difference by establishing a more inclusive, diverse workplace but "may not actually know how to do it," he noted.
Register for IndEx Today
Looking ahead to the remainder of 2019, the future will increasingly hinge on the new technologies and solutions changing the face of industry. Middle-market, private equity-owned companies will find a diverse range of useful sessions to deepen their understanding of these solutions and networking opportunities at IndEx.
Complimentary VIP passes to IndEx 2019 are available to the first 50 Thomas Insights readers who register using this link.
Image Credit: Monkey Business Images / Shutterstock.com
Related