Increase Safety and Efficiency with Overhead Conveyor Systems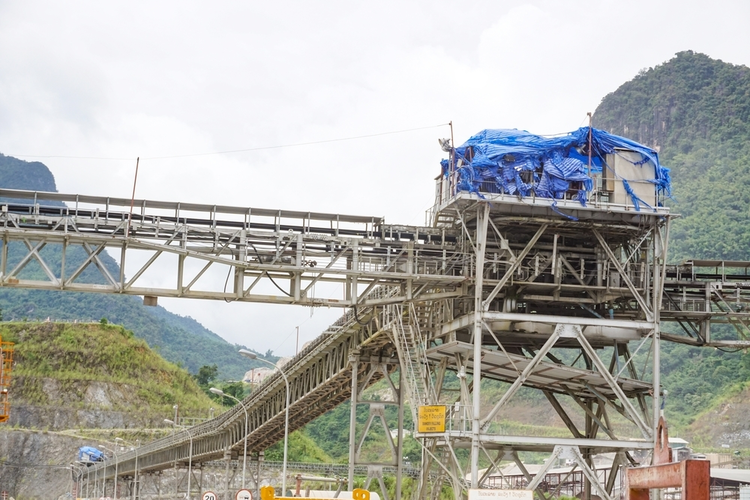 An overhead conveyor system is a piece of industrial equipment that continuously transports materials on a track suspended from a facility's ceiling. Available in a range of shapes, sizes, and weights, it moves materials in a fixed path with a level of efficiency and reliability that most other handling solutions simply cannot match.
Overhead conveyor systems consist of a series of wheels, belts, chains, or rollers that move a given material along a predetermined course. Often encased in a supporting frame, these mechanisms collectively form the track on which the material is carried. The track itself can be lined with automated manufacturing equipment so that the material can be assembled or processed as needed as it travels through the facility.
Common Types of Overhead Conveyors
Overhead conveyors come in nearly as many builds as the products they support. The most common models include:
• Manual monorail conveyors, which are ideally suited to light loads. Because of their relatively small size and simple design, they can move light loads at quick rates through a facility while saving space and minimizing maintenance costs.
• Power and free conveyors, which can be configured to nearly any industrial process. These conveyors utilize a customized track system to maximize operational flexibility.
• Inverted floor conveyors, which frequently power assembly lines and processing centers. Positioned on the ground underneath manufacturing equipment, they occupy less space than traditional floor conveyors while still delivering materials wherever needed.
Industries and Applications
A safe, effective overhead conveyor system can significantly boost the efficiency and productivity of most manufacturing processes. Today, custom overhead conveyors can be found in an array of industries, including:
• Automotive engineering, particularly in bodywork, painting, and assembly
• Aerospace manufacturing
• Canning and bottling
• Food service production
• Mail, shipping, parcel, and logistics
• Packaging
• Chemicals and pharmaceuticals
• Tooling and industrial manufacturing
• Retail, including supermarkets
• Transportation and baggage management
Benefits and Advantages: Conveying Convenience
An overhead conveyor system offers unparalleled convenience, enabling users to effectively automate the production process. Dedicated conveyor technology, however, enhances the modern workplace on a number of additional levels. Some of the advantages of a well-designed overhead conveyor include:
• Increased safety. Bulky, challenging, or fast moving loads can bypass the hazards posed by human handlers with a conveyor. These systems are clean, focused, and efficient, eliminating the possibility of injury that comes with moving individual loads by hand.
• The perfect fit. With more than 20 major overhead conveyor styles currently on the market, manufacturers can find a conveyor system that's suited to their needs. Since most conveyor systems are constructed with modular components, they can be adapted to most tasks and functions, and replacement parts can be easily procured when needed.
• Optimized space. Because it's suspended from the ceiling of the facility, an overhead conveyor allows employees to move more freely throughout it. It also creates space for other essential functions, from storage to quality testing.
• Enhanced productivity. Since an overhead conveyor system carries materials and products wherever they're needed without human guidance, it ensures that a company's employees can concentrate on the job at hand without interruption. As a result, it can bolster the efficiency of the entire workforce.
Overhead conveyors provide a wide range of benefits over traditional alternatives such as belt conveyors. Economical yet highly productive, they enable their users to streamline their production processes, better protect their workforce, and take advantage of their entire workspace. In the process, they can provide any company with an essential competitive advantage.
Resources
Image Credit: vajaraphol/Shutterstock.com
Related