Improving Supply Chain Management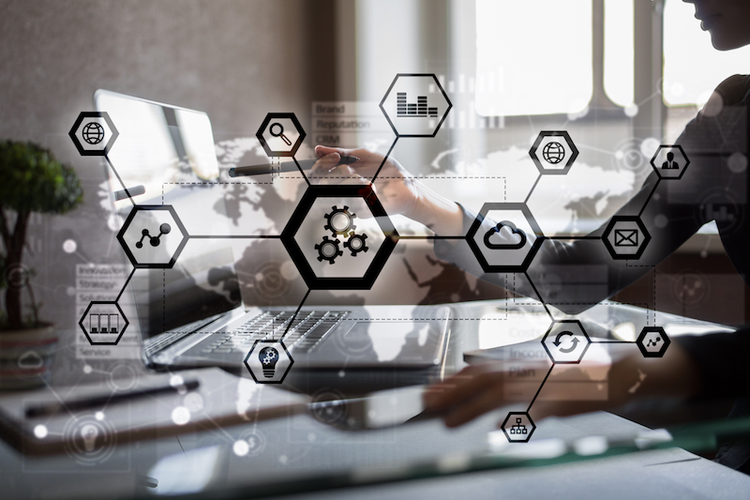 People, processes, and products: These are the interlinked fundamentals of success in any enterprise. But today, technological innovation and consumer demand have substantial influence on any kind of decision-making process, and balancing the aforementioned "3 Ps" in modern-day supply chains has become increasingly complex — not only due to the sheer number of stakeholders, procedures, and assets flowing through every touch point, but also the huge variety of advanced tools available for managing them.
At some point, enacting change will be necessary for maintaining a competitive edge in the increasingly connected global marketplace. When initiating change and optimizing for success, it's best to focus on establishing a proactive rather than a reactive approach, bringing about a more streamlined supply chain system — and the time and cost savings that come along with it.
People
Today, there are countless new technologies disrupting just about every market sector. But it's important to remember that technology is primarily a tool created by humans, for humans. Whether an enterprise is planning to adopt a blockchain-based network or installing the latest sensors in a warehousing or transport system, even seemingly small technological additions impact the humans involved in operations; these people include suppliers, customers, and employees alike.
When enacting change in supply chain management, communication is vital, and should include the "who," "what," "where," "how," "why," and "when" of all planned adjustments. Who are the go-to contacts for questions and concerns? Will employees need to be retrained? If so, how far in advance will the training take place? How will the changes affect customer and vendor relationships? What are the short-term versus long-term costs? Which actors will be directly or indirectly affected by proposed improvements? A change management plan should lay out clear answers to these questions, along with a carefully constructed risk and mitigation matrix.
Processes and Products
Working with high-quality data is one of the best ways to improve supply chain management processes. But even today, supply chains often operate via discordant technologies. For example, a vendor may use a particular method or technology for data gathering and storage that isn't easily transferable to the supplier or customer network. This increases the likelihood of human error in data communication and analytics processes.
There is a range of existing and emerging digital solutions available for real-time inventory management, transportation, and asset transference monitoring, such as through the utilization of Internet of Things (IoT) devices that immediately track where a product is located along the supply chain, showing handling history from provenance to delivery. Interconnected databases, too, can automatically share select information based on access management protocols.
Offering high accuracy and valuable insights through machine learning, deep learning, and AI predictive algorithms, automated analytics and notification systems allow for smoother implementation of supply chain management improvements. Although the human element is still needed for human-focused decision-making, automating updates and other systemic notifications can cut down on knowledge gaps and time spent on labor-intensive tasks (e.g., porting, cleaning, and analyzing shared data or relying on antiquated paper-based documentation systems).
Bringing About Smart Change Management
Any adjustments to supply chain management processes should be carefully planned. Just because a novel technology has entered the marketplace doesn't necessarily mean that it's the right solution for your organization. Before launching headfirst into the latest technologies, a feasibility report should be drafted, incorporating feedback from all of the stakeholders both inside (e.g., management and employees) and outside (e.g., vendors and customers) the organization.
Image credit: Wright Studio/Shutterstock.com
Related