If You're Not Using Regional Data for Industrial Sales, It's Time to Start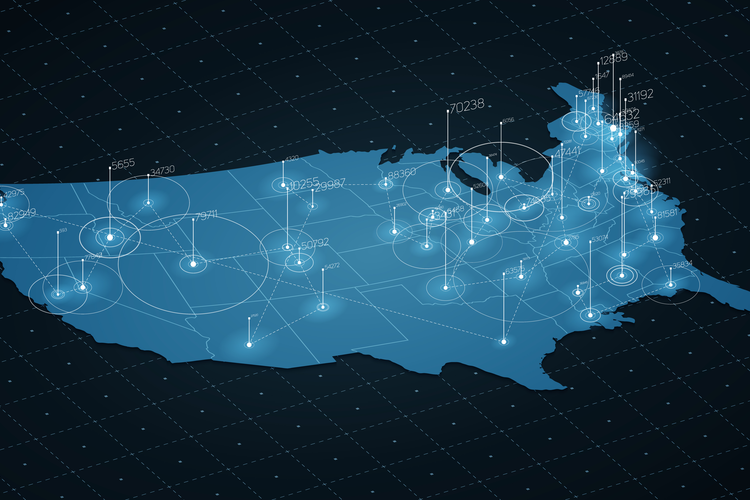 When implementing B2B digital marketing tactics, specificity is key.
One of the most effective ways to market your business and increase sales is to tailor your marketing campaigns to your different dream customers.
But how can you understand your audience if you don't know where they are in their buying processes or what their industrial businesses are dealing with on a daily basis?
Because business has become so digitized, it can be easy to forget that your buyers occupy physical spaces beyond digital realms, and that industrial buyers are dealing with specific local factors, like weather, logistics, sourcing trends, and other specifics.
Local Data, Large Impact
Regional data gives you a new perspective on your target market. Using more focused, local information can help fill in the blanks of your customers' sourcing and buying habits by providing insight into their activity in your market and the external elements that influence their motivations and habits.
By integrating this information with your current digital tactics, you can create custom tailored marketing strategies that will reach them more effectively. Not only will this ultimately help you get deeper down the sales funnel with your existing prospects, but it can also help you identify future buyers in a specific region.
How Can I Find Regional Sourcing Data?
While it's clear that region-specific data is valuable to your marketing and sales efforts, finding the right data for your industrial business' needs isn't as straightforward. Where — and how — can you get this local sourcing data?
To help you get started, the Thomas team will be hosting a series of "Together for Industry 2019" events and webinars over the next few months to share regional sourcing information and buying habits local to specific cities across the United States, including Whippany, New Jersey, Fremont, California, and Dearborn, Michigan. Thomas will also be hosting virtual webinars about specific state-focused sourcing, including Virginia and Missouri.
To see when Thomas is coming to your region, either physically or digitally, check out the full event schedule.
Image Credit: GarryKillian / Shutterstock.com
Related