How to Recruit New College Graduates for Open Jobs at Your Industrial Business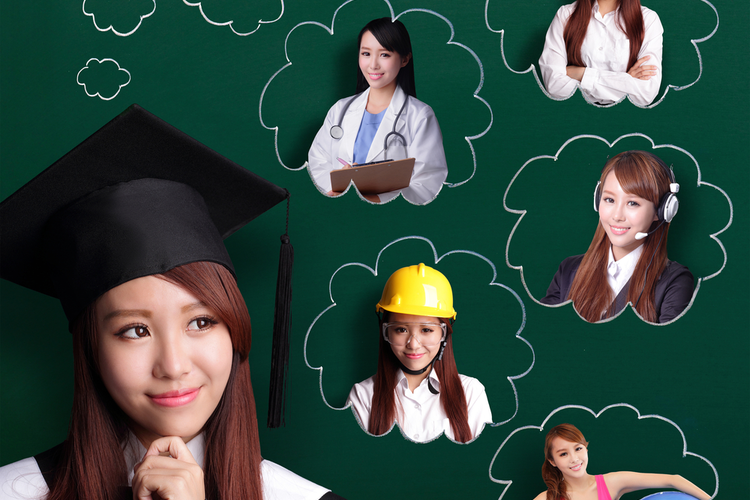 With May quickly approaching, a flood of college graduates is preparing to enter the job market. While graduation time is an excellent opportunity for small businesses looking to hire new talent, it's increasingly becoming a job-seekers' market rather than an employers' market.
How can small businesses, particularly those in the industrial fields such as engineering and logistics, locate and attract top talent when recruitment is highly competitive?
Recruiting Tools and Resources
Several tools, resources, and associations are available to help your company find qualified talent. Here are a few suggestions:
Employee Referral Programs
A strategic employee referral bonus program is the most effective way to recruit employees for manufacturing and logistics, according to Ron Hamilton of Practical HR Solutions. Referral bonus programs offer employees incentives for recommending candidates that get hired or for each referral that they share.
The Society for Human Resource Management says that employee referral programs offer several benefits to employers:
Referred employees are more likely to perform better.
Referred employees tend to stay with the company longer.
Employee referral programs can be more cost-effective than other recruiting methods.
Employee referral programs are often the quickest way to find outside talent.
Lean on young employees and recent college alums to make connections and referrals to their former peers who may be a good fit for your company.
University Partnerships
Partnering with universities with degree programs that align with your company culture and professional standards can be a massive opportunity for attracting college grads.
Establish a connection with upcoming graduates by attending university job fairs and posting your open positions on their digital job boards. Often, engineering schools and programs have their own job board platforms. Make sure you review and take advantage of all of the relevant resources a particular college or university offers.
Hiring through university partnerships also supports your employee referral program, as new hires can return to their alma mater to help recruit new talent in the future.
Recruitment Software
Recruitment software helps companies automate the search process by posting job openings across multiple job boards and social media sites. It can also help sort through the list of candidates and track communications throughout the entire hiring process. When you find qualified candidates, reach out through a personal message to develop a quick rapport with each individual.
Use students' relevant coursework to make connections between their interests and your company; this personalized approach creates connections with candidates.
Recruitment Firms
As a small business, operating and maintaining in-house HR is often infeasible due to cost and bandwidth. Instead, companies can benefit from hiring a recruiting agency.
Agencies can handle of your recruitment responsibilities, such as locating and pre-screening qualified candidates. Many firms also conduct phone interviews and send you summaries and recommendations to help speed the hiring process.
How to Engage Generation Z Candidates
Once you find candidates you're interested in recruiting, you'll need to work hard to capture their interest.
Today's college grads are squarely in Generation Z, a cohort that was raised online and has very different expectations about the workplace than generations before them. To engage college-level candidates and get them interested in your company's open roles, it's helpful to:
Show off your company culture
Use storytelling to share your brand's mission
Highlight your company's social causes
Sell candidates on your company as opposed to just interesting them in the job
Emphasize growth opportunities
Stay connected during the hiring process
Engagement with candidates is crucial because companies are at a higher risk of losing potential hires if those people feel dismissed. When people feel a company has abandoned, or "ghosted" them, they're more likely to abandon their application or remove themselves from the hiring process without notice.
Keeping potential hires engaged may give your company an edge in the hiring process, but salary still holds ultimate appeal. Make sure you research competitors entry-level wages to make competitive offers to your candidates; nearly one-third of job seekers say salary, not mission or benefits, is their top priority when job searching.
Use Tools and Engagement Techniques to Recruit College Graduates This Season
Take advantage of employee referral programs and university partnerships resources to find qualified job candidates for your small business. If locating and screening candidates is a challenge, try recruitment software or look into hiring a recruitment agency. Finally, engage people throughout the interview process and offer a competitive salary to ensure that your company has a strong chance of attracting the best possible employees.
Image Credit: aslysun / Shutterstock.com
Related