How to Handle Blind Spots in the Supply Chain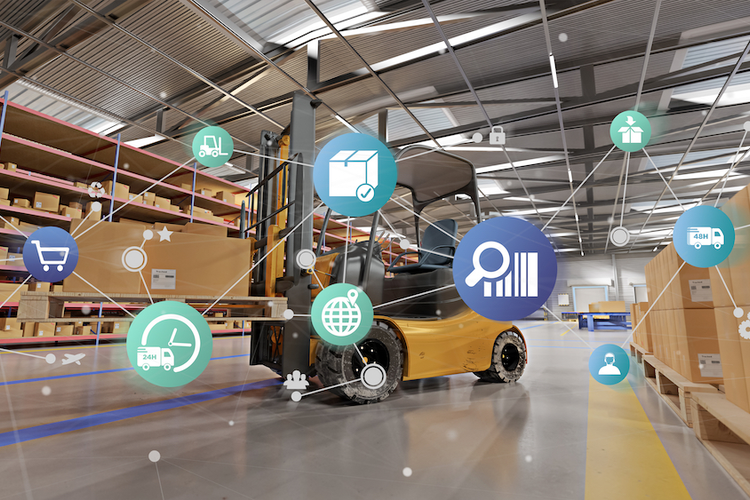 With corporate social responsibility (CSR) an imperative for success in today's shifting landscape, blind spots in the supply chain are simply unacceptable — and bad for business. But eliminating ethical landmines deep in the supply chain can be challenging.
Various concerns have been widely publicized across a range of industries, including complaints levied against textile, seafood, and jewelry companies. Just last month, Apple and Amazon were among nearly 30 companies compromised when Chinese spies added a tiny chip (not much bigger than a grain of rice) to server motherboards supplied to a San Jose, California-based company.
As companies continue to source raw materials from around the world, and more and more players become involved in the manufacture of products, ethical issues in the supply chain present a problem for all types of industries. As MIT Professor Greg Distelhorst puts it, "The idea of a responsible supply chain is really simple: 'My dollar should not go to anyone who's profiteering off of slavery or worker exploitation or destroying the environment.' But the reality is so much more complex."
Supply chains are multilayered. This makes it challenging to thoroughly examine all potential moral minefields. Key concerns include:
Child and/or migrant slavery
Health and safety of workers
Environmental impact
Meanwhile, consumers are putting increasing pressure on companies to demonstrate CSR. According to a 2017 Unilever study, more than a third of all consumers are now basing purchasing decisions on brands' social and environmental impact. The Unilever study also suggested that there is an estimated $1.2 trillion opportunity in the U.S. for brands that make their social or environmental credibility clear.
Key Strategies for Dealing With Supply Chain Blind Spots
The good news is, there are several strategies that can help in handling supply chain blind spots.
Establish an Ethical Code of Conduct. Tie your ethical manifesto to business goals. Be sure to communicate to your organization, top-down, that your business values ethical choices and professional conduct. Such a code can clarify principles and provide guidance to employees in their day-to-day decisions.
Interrogate the Supply Chain. Audit all that's happening within your supply chain. Don't rely on government and industry standards to bring responsibility to your processes. A thorough audit starts with mapping out the entire supply chain. This means auditing every tier, including contractors, subcontractors, and suppliers, in order to gauge how their standards fit with your ethical stance.
While 84% of companies discuss the U.N.'s Sustainable Development Goals in their reporting, only 34% are tying them to business-related actions. — KPMG
Track With Technology. Intentions are one thing, but actions speak volumes. For example, an Ethical Fashion Report found a huge increase in the proportion of Australian companies — from 49% in 2013 to 81% in 2017 — actively tracing their supply chains. Yet only 7% knew where all their cotton was manufactured. And none of the 106 clothing companies could guarantee that everyone working along their supply chain was paid a living wage.
Today's technology makes it easier than ever to capture data from all areas of the supply chain, allowing companies to examine the information with a perspective on worker safety, occupational health, environmental and trafficking concerns, and more. This is arduous, of course, but artificial intelligence, blockchain, Internet of Things (IoT), and Software as a Service (SaaS) solutions can help businesses achieve transparency. There's even molecular ink available that allows companies to tag products with plant DNA or engage in satellite monitoring of deforestation or fishing-boat activity.
Make Compliance Easier. Ford Motor Company, for instance, has introduced The Right Way app, offering employees short summaries of a handful of key policies (relating to things like gifts and favors, anti-bribery, and so on) and even a decision tree to help guide ethical choices.
"Often, reducing harm in the supply chain is very complex and it therefore requires time and long-term engagements between buyers and suppliers." — MIT's Joann de Zegher
Be Willing to Change. If a blind spot is uncovered, your business needs to make a change. This can mean working with suppliers to change their practices or even taking your business elsewhere. Depending on the size of your business, you may actually be able to make a positive difference by pressuring a supplier to find a new approach rather than simply "catching them out" and walking away.
Image credit: Production Perig / Shutterstock.com
Related