How the Lunar New Year Impacts the Global Supply Chain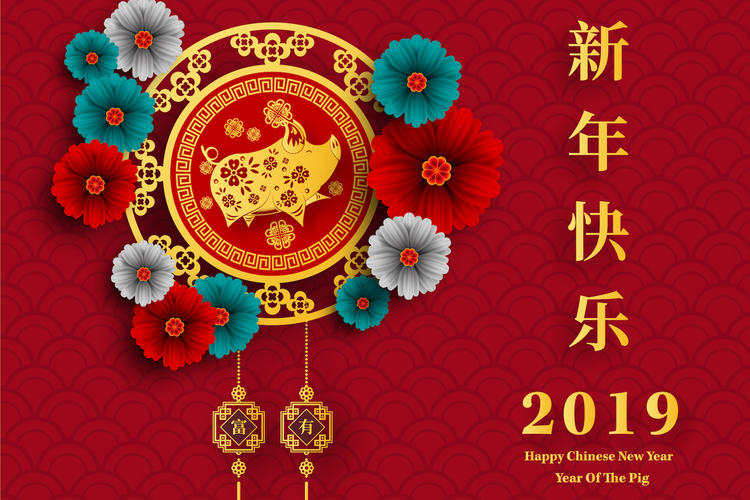 While millions across the world are busy celebrating the Lunar New Year with a cacophony of fireworks and heaps of delicious dim sum, this annual event also creates chaos throughout the global supply chain. As we enter the Year of the Pig, many companies are still recovering from the recent upheaval, but it's never too early to start thinking ahead for next year.
The Lunar New Year, also referred to as the Chinese New Year (CNY), is an annual celebration coinciding with the new moon that falls between January 21 and 20 February 20. In 2019, the celebration for the Year of the Pig began February 5. (Because the holiday starts on the first new moon, the new year begins on a different day each year.)
The celebration lasts two weeks, ending on the fifteenth day of the lunar month. Across Asia, different countries have public holidays of varying lengths to allow people time to celebrate; in the Philippines, for example, just one day is allotted, while Taiwan has four days, and mainland China has seven.
It's clear, then, why CNY has such a major impact on global supply chains and logistics. Add in the fact that many people take additional vacation days around the holiday to spend time with friends and family, and the industry slowdown can often span three to four weeks. After all, this is a celebration of family, which means many people travel to ancestral homes, leaving businesses closed — or seeing little traffic — for weeks.
During 2017, China was the United States' largest goods trading partner with $635.4 billion in total (two-way) goods trade.
Impact of the Chinese New Year on the Supply Chain
Chinese New Year reverberates throughout the global supply chain in various ways. Before the holiday even begins, manufacturing operations may be more hurried, which can result in shoddy work or lower quality product, plus a higher risk of human error. Additionally, many factories are slammed with orders they are trying to get out the door, so some companies rely on subcontractors, who may not share the same standards.
During CNY, manufacturing across Asia is slowed or shut down, shipments of product in and out of Asia is limited to perishable or priority items, and freight costs spike due to the bottleneck in Asian ports.
Even after the official CNY has ended, Asian factories may be slow to ramp up again, as they must deal with labor shortages and hire and train new people to return to full productivity; an estimated 30% of Asian workers do not return after the new year.
Preparing for the Next Lunar New Year
Pay attention to what happens throughout your supply chain this CNY. And, knowing that this is going to happen again, note any negative impacts or areas for improvements. Also take advantage of data analytics, taking the time to look back at historical data in order to compare this year to previous new years and identify trends.
Advance planning is critical. Communicate with suppliers well before the CNY begins to confirm shipping and delivery schedules. What will you have to wait for? What can you stockpile beforehand? What demand-driven price hikes might you encounter? Where can you negotiate those prices or lock in existing pricing?
Forecast inventory and other supply orders in advance. You definitely want to avoid making last-minute orders when these factories are already working at top capacity in anticipation of the upcoming break. Inspect incoming product for the quarter following CNY. And, keeping in mind that the quality of product may suffer in the last production runs before the new year, and that many new, possibly less experienced workers are likely to be on the lines afterward, add the eyes you need to ensure your standards are met.
Building strong relationships with vendors and other partners helps too. The better your relationship with your Chinese suppliers and contract manufacturers, the more likely they will be to share information and collaborate. The greater your visibility, the easier it is to get your logistics planning right.
At the same time, develop relationships with potential partners in other regions who can provide viable alternative solutions during the annual slowdown in Asia. Having a Plan B will help you year-round.
Looking Ahead
Much of the world will be ringing in the Year of the Rat on January 25, 2020, and it's never too early to start preparing.
Until then, have a happy and prosperous new year!
Image Credit: max vector / Shutterstock.com
Related