How the IoT Is Transforming the Sports Fan Experience
Welcome to Thomas Insights — every day, we publish the latest news and analysis to keep our readers up to date on what's happening in industry. Sign up here to get the day's top stories delivered straight to your inbox.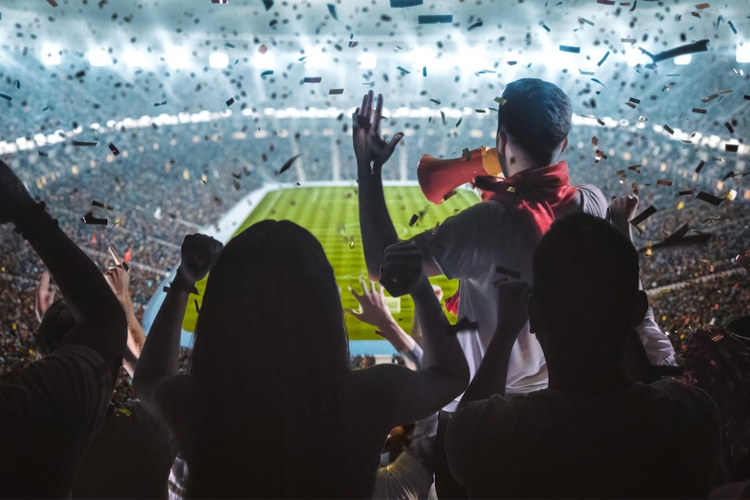 Sports teams depend on fans for revenue, visibility, and general support. And as a whole, the booming sports industry relies on fans in a range of different areas — from team merchandise and subscription networks to fantasy leagues and enhanced, high-tech stadiums. But the age of advanced technology is quickly shifting fan expectations.
Today's fans expect quick, accurate information; custom options based on their specific wants and needs; and more ways to stay engaged in games and with their favorite teams.
And now, the Internet of Things (IoT) is allowing for enhanced, personalized fan experiences through the use of connected sensors that gather data and allow individuals to interact with their environment, teams, and the game as a whole in entirely new ways.
How the IoT Is Changing the Fan Experience at Home
Whether they know it or not, many die-hard fans are making increased use of technology while watching their favorite sports. For example, graphical overlays on game broadcasts can show the angle and location of balls in bold, bright colors, moving as the game progresses. Overlaid lines are also used in football broadcasts to mark the first down.
Connected devices and the IoT are allowing fans to engage even more from the comfort of their own homes, especially in relation to fantasy leagues. Information on individual athletes collected from stadiums' IoT platforms, for instance, can provide valuable, relevant data to fantasy football players, allowing them to make more informed choices.
Fans can even compare their own athletic abilities to those of their favorite pros through the use of data captured from wearables and smart balls, which can track goals and misses as well as the speed and angle of the ball when it is thrown.
How the IoT Is Changing the Fan Experience in Sports Stadiums
According to Deloitte, smart stadiums can "engage fans from all corners of the venue."
Now, those who trek to stadiums to attend games in-person have a slew of new opportunities through the Internet of Things. Stadium IoT devices, for instance, can offer seat upgrades and updates on a variety of services within an arena. IoT sensors can alert fans to the location of nearby concession stands and restrooms with the shortest lines, and, at some stadiums, fans can buy team merchandise using smart devices connected to the stadium network, rather than waiting in long lines.
The Internet of Things can even offer location guidance, providing fans with constant updates on the easiest, shortest route to their seats. In fact, IoT devices can assist with every aspect of travel and transportation, and not only within the venue itself; sports fans can get real-time data on the weather, as well as public transportation and parking.
Other IoT devices, such as drones outfitted with cameras, can be used to ensure the safety of sports fans, providing important information to paramedics and first responders before they even reach the person in need of treatment.
Advanced tech is being used in other ways, as well. Rather than relying on humans, who are inherently prone to error, smart sports equipment can now make judgment calls, allowing for much greater accuracy while strengthening fan trust — and maybe even calming the heightened tempers that so often accompany ambiguous calls.
IoT Changing the Game for Sports Fans
As the IoT continues to evolve, gaining traction across a wide range of industries and applications, the sports fan experience will continue to evolve as well, with new opportunities for engagement and added conveniences both at home and in the stadium.
Image credit: Vasyl Shulga / Shutterstock.com
Related