How the IoT Is Improving the Logistics Sector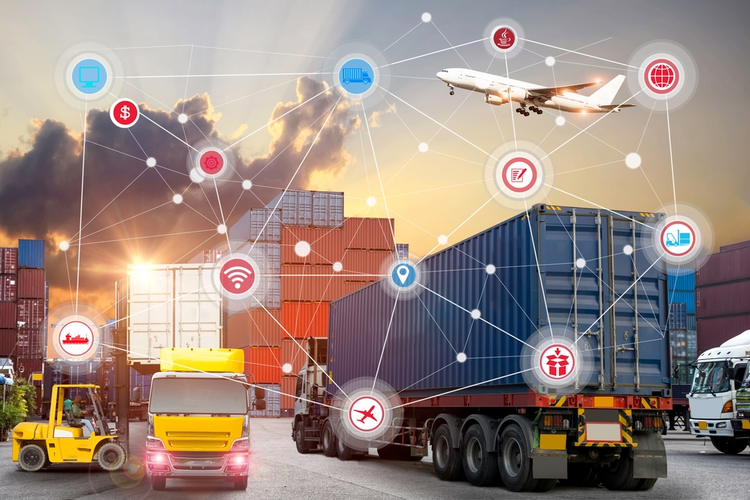 According to a recent report, the Internet of Things (IoT) will be a booming industry by 2022, particularly for the logistics sector. Conducted by HTF Marketing Intelligence Consulting Pvt. Ltd., the "WORLDWIDE IOT IN LOGISTICS MARKET" study found that the market will grow at an estimated compound annual growth rate (CAGR) of 35.5% from 2016 to 2022, expected to reach $1050.95 billion.
The smart transportation and logistics segment is expected to grow at the highest CAGR. The industry has already been making headway with advanced technology in supply chain management (SCM) systems, allowing for precise shipment tracking in real time. In fact, the connected logistics market itself is expected to surpass $41 billion by 2022.
According to the report, North America is currently leading in this area, having taken advantage of all the benefits that come with IoT implementation. Key players identified in the report are IBM Corporation, Microsoft Corporation, Intel, SAP, FedEx Corporation, XPO Logistics, and Cisco Systems, NC. By the end of 2018, the report states, "It is expected that, globally, about 25% of the players will be utilizing IoT-based solutions such as demand-sensing and short-term response planning technologies in their logistics chains."
The aerospace and defense, retail, food and beverage, health care, and automotive industries have already started using the technology for logistics. The IoT's unique ability to monitor and track in real time makes the technology ideal for floor activity monitoring, fleet management, and transportation in all phases. North America's "robust internet infrastructure, widespread adoption of new technology, and presence of … strong domestic solution providers" have all contributed to the shift toward smart infrastructure," according to Digital Journal.
The steady growth of the industry can be partially attributed to the expansion of the technology and the volume of data gathered, allowing for further network refinement and optimization. The rising popularity and proliferation of smart devices illustrate this trend on a micro level, while on a larger scale, the IoT is expanding into infrastructure and entire cities. Cellular network technologies, Wi-Fi, Bluetooth, GPS, GPRS, NFC, and RFID will all continue to play a role here.
Other notable findings from the report include:
IoT analytics is valued at just over $4.2 billion in 2018 and is expected to progress at a CAGR of 29.7% by 2022
IoT professional services should increase from $57.18 billion in 2016 to $158.28 billion in 2021 at a 22.6% CAGR. Within this sector, consulting services will hold the largest market share.
The main inhibitors to growth are lack of skilled labor, cost of implementation, and governmental regulation and restrictions.
Education and investment in the IoT will provide significant payoffs in the future, particularly for logistics. Consultation services, analytics, manufacturing of sensors and chips (and the devices that use them), the companies that implement those systems — every facet of the IoT sector shows signs of growth according to current forecasts.
Sources:
Image Credit: Travel mania/Shutterstock.com
Related