How the IoT Is Changing the Way Athletes Are Coached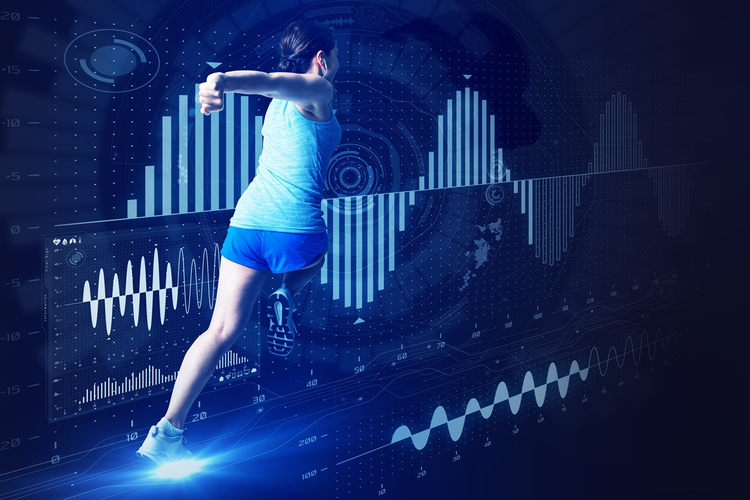 High-tech sports stadiums are getting a lot of press lately, but it's not just the fans who are benefitting from the newest innovations and advancements; today's athletes are also more connected than ever before.
Athletes and coaches alike are utilizing technology in various ways to enhance player safety and bolster performance both on and off the field. Sensors, which are connected via the Internet of Things (IoT), are now able to collect data about athlete performance in ways that have never been possible before. This groundbreaking technology has even led to multiple new world records.
According to Deloitte, IoT can be used by both athletes and coaches to maximize efficiency, identify performance patterns, and predict and prevent injuries.
What Types of IoT Devices Are Being Used in Sports?
Currently, there are several IoT manufacturers focusing on the unique needs of athletes and coaches in specific types of sports, including:
Basketball
IoT-enabled basketballs, like the Wilson X Connected Basketball, benefit players and coaches by gathering and tracking data regarding shots taken and shots made. By understanding the ranges in which a player excels (and those in which they do not), guided practice is easier to implement — with greater efficiency, accuracy, and trackability. The Wilson X ball also comes with built-in game modes that can make practice more engaging and exciting for players.
A similar system, called ShotTracker, can be used to track stats for an entire team, maintaining data on shot distance and location in order to determine which areas of practice would most benefit individual teammates.
Football
Just as with basketball, connected footballs are able to track performance on the field, while wearable IoT sensors can be used to track physical impacts — in particular, those that could cause head trauma.
Athletes and coaches alike can then assess these stats through mobile devices, allowing coaches to remove certain players or offer breaks as needed to ensure long-term health, well-being, and athletic viability. The Shockbox helmet sensor, for instance, can track and help prevent concussions.
Swimming
Squeezline, meanwhile, offers a wearable IoT device that provides audio feedback to swimmers while they are in the water. This device is designed to teach swimmers how to achieve a tight streamline. Here's how it works: A beep is sounded each time a swimmer achieves the desired tightness; this occurs as they are in the water, meaning they can make course corrections as they go. And this, in turn, brings about significant time savings, as the coach no longer needs to provide feedback after every attempt.
Running
Runners have a wealth of IoT wearables catered directly to them. Multiple companies are making IoT-enabled shoes that can track a range of variables — speed, distance, cadence, time, and more. Other wearables track oxygen intake, hydration levels, and heart rate to ensure a healthy run.
How Is the IoT Impacting Coaches and Athletes?
The ability to view an individual athlete's performance in relation to their peers can also help coaches make informed decisions about the role of each player, their practice schedule and activities, and their health and safety. This also helps athletes ward off sports-related illnesses and injuries before they become serious problems.
Similarly, coaches are able to see players' performance in individual areas of practice and track the payoff of time spent, offering insight into the most effective practice durations as well as the point of burnout.
Plus, IoT-enabled sports devices can offer feedback and data that were once only able to be perceived in full by a dedicated, expert coach. For some athletes, this may mean forgoing the price of coaching and instead investing in new tech. However, a combination of technology and human coaching is still the preferred method for many professional athletes; in fact, several world records have been broken in recent years through this combination.
With the help of their coaches and the ability to access data feedback on a range of different factors, such as clothing friction and race-location weather, runners have been able to become much more efficient. It is through this symbiosis of expert coaching, dedicated athleticism, and the IoT that we're now getting closer and closer to completing a marathon in under 2 hours — a feat never before achieved. Advanced technology may just help us get there.
Image credit: metamorworks / Shutterstock.com
Related