How the Cannabis Industry Is Changing the Modern Supply Chain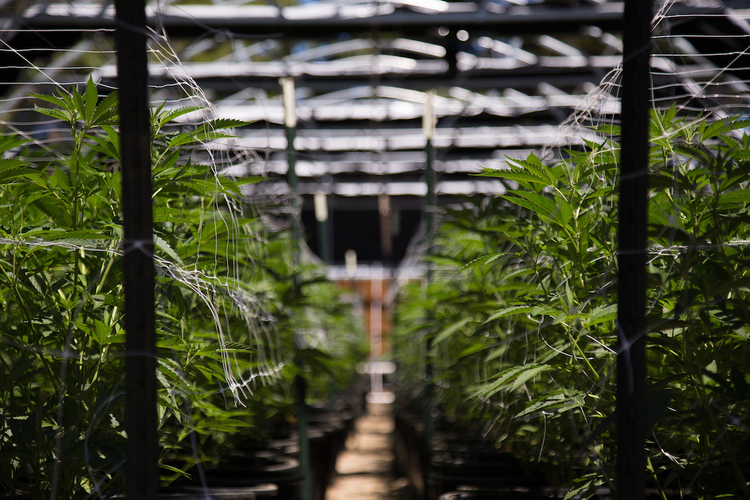 As the legalization wave continues to sweep over an industry that in the past has only operated underground, the growth of the cannabis sphere has been nothing but explosive. The market is currently worth $7.3 billion in the United States, with expectations to reach $24.5 billion in the next two years. And that's not taking Canada into account.
Any retailer can tell you that the first problem for these suppliers is reliably meeting customer expectations. To do so effectively, a strong, resilient supply chain must be built.
A Budding Blockchain
We've already seen blockchain technology built for leafy greens, and now the tamperproof tech is being used for the cannabis sector.
DMG Blockchain Solutions, a Canada-based blockchain and crypto specialist, has formally announced its mission to tackle the challenge of supply chain management for the cannabis sector. The company has announced the development of a complete global platform, crafted specifically for the legal cannabis industry.
As the firm works with growers, quality assurance labs, regulators, and distributors to create a fully compliant supply chain solution, they've built a vision for a digital platform with full-service efficiency. Just a few of DMG's planned system capabilities include:
New vendor and participant onboarding
Licensing integration for producers, distributors, shippers, and retailers
Reporting and auditing systems
Integration of existing ERP systems
Smart interfaces to support automated transactions, process flows, and contracts between blockchain platforms and existing legacy systems
Supply chain automation with integrated AI, machine learning, and support for the Internet of Things
What Can We Learn From the Cannabis Sector?
The challenges inherent in adapting, scaling, and navigating actively evolving compliances — at a breakneck pace — have forced the cannabis industry to evolve quickly. In addition to new technology and blockchain innovations, supply chain managers from all types of industries can take some key lessons from the cannabis industry.
Embrace efficiency. Cannabis companies have come of age in a market already laden with new tech. While other industrial managers may have built systems based in pen and ink, the cannabis business lives in a world of digital efficiency and enterprise opportunities — after all, there's been no time to waste in hesitation.
Keep your ear to the ground. Business requirements, state and federal regulations, legal compliances, and even food and beverage processing restrictions are shifting and evolving every day for the cannabis industry. To keep up, companies must be constantly consulting and conducting market research. They need to be ready to make the next move, ahead of the competition — whether that means territorial expansion, employing new tech, or testing new product variations. Complacency is simply not an option.
Work nimbly, think quick. In an industry that's being built in real time, solutions should do more than perform: They must be able to adapt to industry changes, market trends, and consumer needs. Business terms evolve at rapid rates, and focusing on flexible solutions — for any new industry — can be just as essential as developing systems built for longevity.
Image credit: Ryland zweifel / Shutterstock.com
Related