How the California Wildfires Affected Supply Chains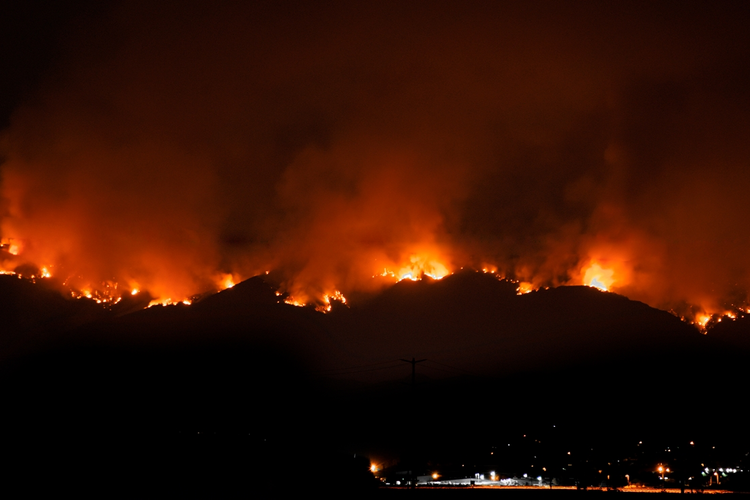 Wildfires can wreak devastation for weeks and even months at a time, devastating entire communities and costing billions in recovery and aid. The recent California fires have left 85 people dead and 11 missing, with about 14,000 homes destroyed. The effects have been far-reaching: The smoke from these wildfires even made its way to the East Coast in mid-November, blanketing New York City — 3,000 miles away — in a gray haze.
As the cleanup and rebuilding continue, individuals, businesses, and communities are assessing the damage, returning to abandoned homes and offices and mapping a way forward. Supply chains are no exception; the wildfires have disrupted operations across industries of all kinds.
Wild Weather: The New Normal?
According to a major scientific report issued by 13 federal agencies in November, if global climate change remains at its current pace, we can expect the loss of as much as 10% of the American economy by 2100.
The 1,656-page report says that the economy, public health, and environment all stand to suffer, with wildfires joining a long list of concerns alongside Midwestern crop failures, Southern infrastructure damage, and even the potential spread of fire season to the American Southeast.
According to the National Oceanic and Atmospheric Administration (NOAA), a total of 66,131 fires ravaged the country in 2017, resulting in the loss of 9,781,062 acres of land. The California fires alone have scorched more than 200,000 acres of land.
Supply Chains in Smoke
The California wildfires have presented a major hazard to workers throughout the supply chain and in logistics operations. Major warehouses, retail spaces, and manufacturing facilities have all been impacted, while essential transit routes like the Pacific Coast Highway saw closures and massive delays.
Severe smoke and high winds are dangerous for both drivers and heavy vehicles, delaying schedules and even halting some routes; "red flag" warnings from the NOAA indicated winds so high that they could overturn trucks, putting drivers' lives at risk. Various company facilities, such as Amazon's Sacramento warehouse, were forced to close down during the most dangerous points of the wildfires in order to protect workers' health as hazardous smoke filled the area. And with airports and post offices closed down, deliveries to areas miles outside of the fires were significantly delayed.
The wildfires have also indirectly affected other areas of industry. For example:
Even as companies recover, their immediate customer base — many of whom are struggling with similar loss and damage — may not bounce back as quickly.
Employees may be limited, as people are taking time to deal with the aftermath and work to rebuild their personal lives.
In relation to the previous point, many workers who rely on public transit find themselves at the mercy of emergency and recovery services, and may have to work through a long-lasting state of limbo as key infrastructure is repaired and replaced.
Looking Ahead
Wildfires can close the doors of even the best-prepared businesses. As Californians look to the future, supply chain specialists are working toward recovery every day. You can learn more about the coordination of wildfire relief efforts, and what's happening right now, through the American Logistics Aid Network (ALAN).
Related