How Silicone Sealers Can Protect Your Equipment From Contaminant Damage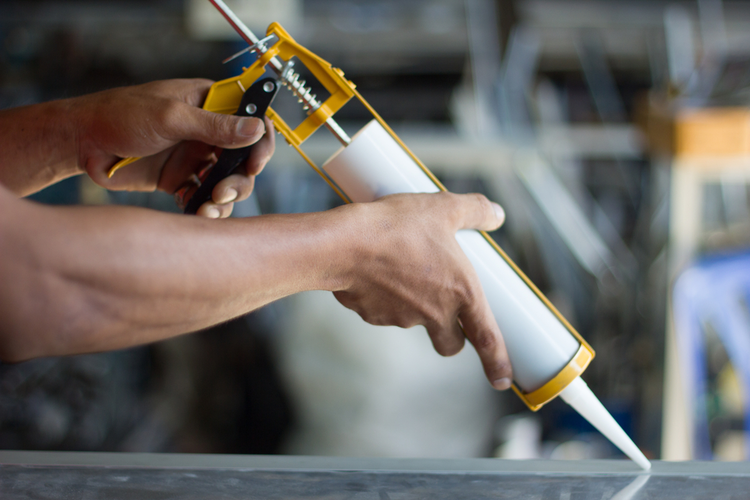 For industries that rely on heavy equipment and machinery to perform vital tasks, machine dependability is paramount. One of the most effective ways to keep your equipment running reliably is to prevent potential contaminants from entering the machines.
But for many industries, complete cleanliness and contaminant prevention is not always a realistic option. In those scenarios, sealing machines from outside contamination provides a viable alternative solution.
Regardless of whether your facility uses indoor or outdoor machinery, your equipment risks being exposed to external contaminants and pollution. Water, chemicals, salt, oil, grease or even food and beverages can quickly contaminate equipment and disrupt production. Small dust particles can accumulate on the machines' external surfaces and get into their oil supply or other components, causing them to malfunction or lose efficiency and leading to costly repairs and unplanned downtimes.
Exploring Silicone Sealing Solutions
Today, manufacturers are increasingly relying on silicone sealing solutions to protect their equipment from a variety of harmful elements. Sealers made from silicone have greater flexibility than other sealing solutions, achieving 360° airtight seals around a wide range of components.
Silicone sealers also offer increased cost efficiency compared to other fasteners. Most companies find they don't have to replace fixtures as often because of sealers' reusability features and longer lifespan.
Industries that use heavy machinery and equipment that are prone to high vibrations have found that screws, bolts, and washers equipped with a silicone-based sealing solution add another level of protection to their equipment. This hardware prevents contaminants from entering hard-to-reach areas of the machine and avoids damage from other parts when they move or vibrate for long periods.
For the construction and farming industries that primarily use equipment for outdoor use, there are many other types of silicone-based sealers that protect various components of their machines. Silicone boots that are specially designed to fit on push buttons, circuit breakers, and rotary buttons create an air-tight seal that keeps these vital components safe from hostile environmental impacts.
Installing Silicone Seals
The process for installing silicone sealing solutions is a fairly straightforward one. The steps are as follows:
The equipment must be fully inspected to ensure that all of the necessary openings and components have been accounted for.
Take careful measurements of the components and openings. This is the most important step, as failure to obtain accurate measurements may result in contaminants entering and damaging the equipment.
Conduct research to find the right sealing solution that will fit perfectly with/over the openings and components.
Once the solutions have been selected and ordered, the machine must be cleaned prior to mounting the silicone seal. This guarantees the equipment is contaminant-free from all angles. The sealing solution can then be installed where needed.
Perform a final inspection of the equipment to guarantee complete coverage. Test the seals against possible contaminants/environmental conditions to evaluate the quality and reliability of the silicone seal.
By following these steps, you can provide a quality seal that will keep your equipment free from contamination by the surrounding environment.
Image Credit: noprati somchit / Shutterstock.com
Related