How Fast Can We Make It?: Fictiv Highlights Timeline Demands in 2018 Report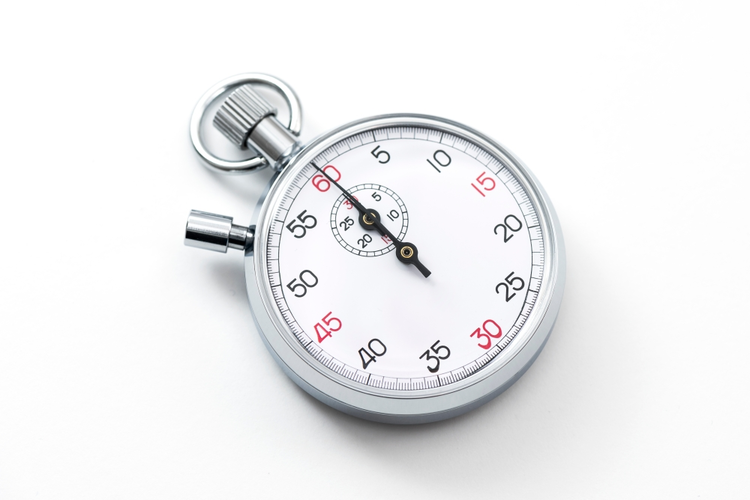 In a world where everything from noodles to news is instant, innovators are constantly racing the clock. And this year's Fictiv State of Hardware Report, which polled 1,136 developers and manufacturers across 72 industries, discovered that the need for speed is more intense than ever.
Whether measuring response times, lead times, delivery times, or production times, quick project turnaround dominated development priorities. Manufacturing, software, communication, and even insurance teams are all working to better control the clock.
A Race to Retail
How do good ideas get going? Artist Austin Kleon has published multiple bestsellers focusing on the initiative it requires to make innovation happen; in short, great materials need to get in front of an audience. Promote, share, and distribute your work.
In the hypercompetitive fields of modern technology and manufacturing, however, time is money. It simply does not matter how good your idea may be if someone else beats you to it.
The internet, not to mention the Internet of Things (IoT), drives data at faster rates than ever before, and technology is barreling ahead at full speed to keep up. Amazon updates its software every 11 seconds. New products roll out every day. We live in a state of constant innovation, and the choice is clear: Keep up or give up.
The Recipe for Success
Agility, flexibility, responsiveness: Whatever you like to call it, companies and teams built with nimble, quick-adjusting systems rise to the top with rapid turnarounds and optimal efficiency.
Amazon, for example, with the 11-second update program, abandoned the model of new software rollouts in favor of being in a state of constant change. With the time they save in prepping a completely new product, they take continuous tiny steps into the future.
Developers can — and are — taking a page from this playbook, reevaluating protocol, partnerships, and even entire supply chains. For example, Fictiv's study found a strong trend toward specialty outsourcing, which allows expert manufacturing shops to take the reins of a project for prototyping or even production. In this way, the team can stay flexible and focused on development — without sacrificing time or quality — while the project timeline keeps ticking toward release.
These integrated professional partnerships address two of the major hurdles in a project's development: shortage of time and shortage of talent.
Fictiv also uncovered another intriguing trend: working with local suppliers. While the 1990s celebrated a global economy, modern consumers and their "need-it-now" mentality have the manufacturing industry looking homeward. Not only does this allow for easier communication and partnerships, it also cuts down on timeline lags in shipping, stocking, and transit.
Looking Ahead
As a recent Forbes interview with AlixPartners' Sonia Lapinsky reveals, action takes courage. While Lapinsky focused specifically on manufacture and retail in the fast track of the fashion industry, her insight is universal: In order to make modern moves, our old habits must give way to create room for change.
Forging new partnerships, rethinking processes, and embracing change are just the beginning, and modern developers must stand ready to charge ahead.
Image Credit: dnd_project/Shutterstock.com
Related