How Crowdsourced Logistics Are Changing the Supply Chain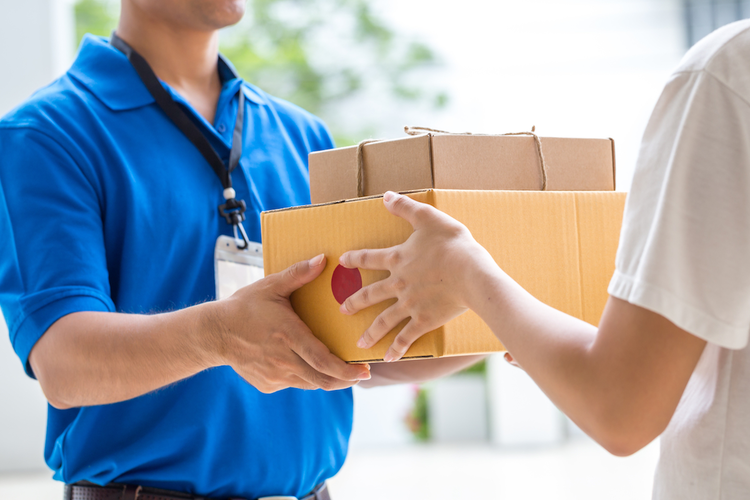 The last-mile delivery problem is a looming one in the world of supply chain logistics. Today's shippers are exploring all available options in order to remain competitive in meeting customer expectations for same-day, on-demand, and nighttime deliveries. Many professionals believe the answer lies in crowdsourced logistics (CSL).
Understanding Crowdsourced Logistics
As consumer demand evolves rapidly, with ever-rising expectations for more options, at better prices, delivered right now, supply chain logistics professionals are facing a last-mile delivery issue. For optimal agility and cost-efficiency, some companies are turning to crowdsourced delivery options.
With crowdsourced logistics, the shipper pays a market rate for a crowdsourced driver, cutting out the middleman. The shipper contracts directly with the driver. Think of it like ride-hailing services, only instead of moving people, the driver is moving product.
This isn't just an option for major retailers with both brick-and-mortar locations and a big online presence. To remain competitive, everything from groceries and convenience stores to local restaurants and pharmacies must now work to fulfill customer expectations for quick, efficient home delivery.
One early 2018 survey reported that the need to compete with Amazon has resulted in nearly 10% of retailers making use of crowdsourced delivery, with an additional 26% planning to do so in the future. This helps explain how seven global startups — Deliveroo, Instacart, New Dada, Postmates, DoorDash, Fetchr, and Deliv — raised over $2.5 billion in funding since 2011.
Pros and Cons of Crowdsourcing Logistics
Academic research supports the efficacy of the crowdsourcing trend. A 2017 study published in the Journal of Business Logistics came to the "surprising" conclusion that "CSL was actually more effective than the dedicated fleet in terms of making more total deliveries." Why? Because a dedicated fleet often struggles with additional delivery requests beyond its capacity, while CSL by its very nature can scale up or down as needed.
The authors did argue that CSL is unlikely to serve as a singular solution to the last-mile problem at this point in time. Nevertheless, the new tactic still allows companies to:
Save money
Meet demand surges
Increase agility and responsiveness
Shoulder responsibility for less time-sensitive needs, such as collecting returns
"The primary benefit of CSL is actually increased agility, responsiveness, and flexibility in the last mile, which goes a long way to increasing repeat-purchase behavior and customer-service quality."
— Logistics researcher Vincent E. Castillo
Despite the advantages of crowdsourcing in the supply chain, there are some inherent challenges as well. Key pain points include:
Risk — Companies expose themselves to greater risk with each individual contract.
Reliability — Without a dedicated fleet of full-time drivers, the company is more dependent on drivers who manage their own schedules and workloads.
Agility — Relying on the gig economy could also leave a shipper struggling to meet fluctuating demand.
Regional variance — Varying policies, different regulations in different locations, and inconsistent availability of the crowdsourced workforce can bring about uncertainty and instability.
Brand consistency — Crowdsourced logistics providers have not been trained and educated in brand values, yet they represent the company in the most forward-facing customer interaction.
The Future of Logistics
Embracing crowdsourced logistics challenges the traditional delivery model in several ways. But how can businesses make the most of these new possibilities?
Keep an eye out for a follow-up article later in the week that will explore how to make the most of this trend and effectively implement crowdsourcing in final-mile delivery.
Image credit: comzeal images / Shutterstock.com
Related