How Cities Are Dealing With Urban Supply Chain Congestion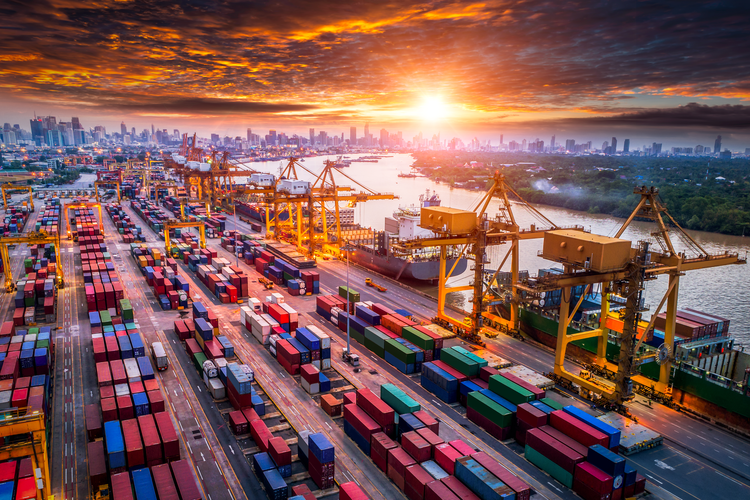 Across the United States, several major metropolises are facing issues with supply chain congestion. However, there are many ways to approach the various challenges facing today's urban logistics hubs.
The supply chain congestion seen in the country's urban hubs is not going away any time soon, at least not without focused, well-thought-out planning. Urban centers are growing by the day. By 2025, it's estimated that a quarter of the world's population will be centralized in 600 of the world's largest cities, collectively accounting "for about 62% of global GDP."
There are already 28 megacities globally (those with 10 million or more residents), and the United Nations projects that there will be 41 such cities by 2030. Together, those cities will have 435 million inhabitants.
Urban hubs serve as primary markets for a diverse range of products and services. Yet these highly populated areas also present many logistical challenges, including:
Last-mile delivery
Traffic congestion
Infrastructure limitations
City planning and regulations
The solutions employed to address urban supply chain congestion are as varied as the city populations themselves. Below are several examples to consider.
Supply Chain Strategies for Urban Supply Chain Congestion
Data analysis is touted as a valuable tool in accounting for the traffic, product, and staffing issues tied to last-mile delivery challenges. In Mexico City, for example, one retailer analyzed GPS traces and order data to identify flaws in its process. This revealed that drivers were:
Spending too much time sorting bottles before completing deliveries
Veering off official routes due to safety issues
Moving around calls throughout the day in relation to when customers would be able to pay cash for their orders
Serving large, populous areas with warehouses and distribution centers on the outskirts of towns — where land is more readily available and therefore cheaper — isn't as effective when today's consumer is expecting nearly instantaneous, highly convenient delivery options.
At the same time, limited infrastructure and traffic congestion can cause serious delivery slowdowns. The city of San Diego, for example, loses $500 million annually due to truck wait times at the Mexican border, as goods can spoil while waiting for inspection, or drivers may choose to enter through other checkpoints.
This challenge is being met in various ways, such as:
Locating mobile warehouses throughout the city
Delivering goods via large vehicles to central city offloading points for rapid delivery by crowdsourced vehicles
Creating central operations centers to monitor and maintain freight and passenger rail in order to ensure greater efficiencies and avoid train congestion
Funding improved infrastructure and identifying other areas that could be developed to alleviate congestion in current urban hubs
Building commercial vehicle-only corridors to silo the slower-moving, heavier transport vehicles and provide for "truck platooning, which digitally tethers two trucks so that they travel very [close] to each other, thus reducing drag and fuel usage"
The Urban Supply Chains of the Future
New approaches will continue to be developed to address urban supply chain congestion, and the issues facing today's cities are unlikely to fade soon: Urban freight delivery is projected to increase 40% by 2050, according to the 2017 MHI Annual Industry Report. And at the same time, customer demand for up-to-the-minute delivery is only increasing.
Image Credit: Travel mania / Shutterstock.com
Related