How a Contract Packaging Partner Can Drive Efficiency for Your Operation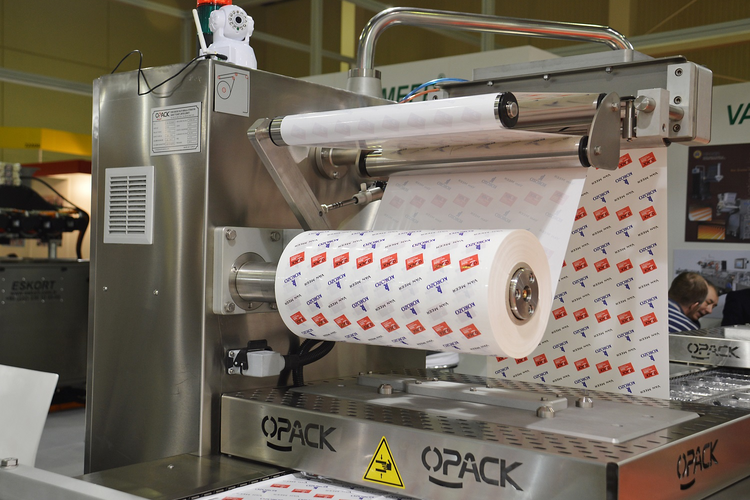 Contract packaging is a general term used to describe the group of services offered by a third-party packaging provider. These companies provide an outsourced option to manufacture, assemble, and package products that other businesses market and distribute.
Contract packaging can come in a variety of shapes and sizes. Depending on the type of product being packaged, final packaging solutions may take the form of:
Thermoformed/plastic clamshell
Blister packaging
Bags
Liquid filling
Shrink wrapping
Retail point-of-purchase displays
Customized packaging solutions
Operations performed during contract packaging can range from relatively simple tasks such as barcode labeling to more complex processes including planning, designing, and fulfillment.
Contract packaging providers offer numerous benefits and represent an essential point in the industrial supply chain. Outsourcing packaging to third parties places the responsibility and capital required for equipment, training, materials, staff, and software into the hands of another entity. This allows businesses to focus resources on core tasks related to their business, such as development and growth. Third-party product packaging services are frequently used in many industries, such as:
Food and beverage
Consumer products
Pharmaceutical
Consumer appliance
Cosmetics
Common Types of Contract Packaging
Providers that offer contract packaging are dedicated specialists in the packaging field. Their main focus is to provide services that are aimed at making the packaging process faster and more cost effective. Contract packaging companies offer several types of services including the following:
Blister and clamshell packaging
Blister packaging consists of cavities or pockets made from webs of thermoformed plastic. The plastic is usually backed by paperboard or an aluminum or plastic seal. A clamshell comprises each of two halves of a blister joined by a hinge. This type of pre-formed packaging is typically used for small consumer goods, pharmaceutical, electronics, and food products. Blisters are useful for protecting products against adverse environmental factors such as humidity, UV exposure, and contamination.
Club and multi-packaging
Food packaging and other consumer products often use club and multi-packaging. This type of packaging is used to bundle multiple items into a single packaged unit. It may consist of trays with shrink wrapping, cartons, and large poly bags, among others. Club store trays are also durable and designed to facilitate ease of stacking on pallets for efficient transportation.
Display assembly services
Display assemblies, also known as point-of-purchase (POP) displays, are structures that house and display products. These assemblies may be temporary or permanent and are used as a marketing tool. They are typically placed near the checkout area, although they may be positioned at any location. POP displays are designed to attract attention and may be integrated with banners, posters, back-lit signs, or other eye-catching features.
Fulfillment services
Fulfillment is the process of preparing and shipping orders to the end user. This process usually consists of warehousing, inventory picking, packaging, and shipment to the end purchaser. Contract fulfillment services allow businesses to outsource time-consuming tasks such as inventory management, order processing, tracking, picking and packing, transportation, and more. This service can ultimately reduce overall costs and usually results in faster delivery.
Choose Your Contract Packaging Partner Carefully
Contract packaging services are a valuable tool used across most industries. They offer significant expertise, efficiency, and cost-effectiveness that can benefit manufacturers and shippers of all sizes. It is essential, however, that businesses seek packaging companies that offer turnkey solutions suitable for their product and sector. Not every contract packager has experience in every industry, so make sure you vet potential partners carefully to ensure that the services they provide have been tested in real-world environments.
Resources:
Image Credit: Alexander Zamaraev / Shutterstock.com
Related