Hershey Making Sweet Supply Chain Investments
Welcome to Thomas Insights — every day, we publish the latest news and analysis to keep our readers up to date on what's happening in industry. Sign up here to get the day's top stories delivered straight to your inbox.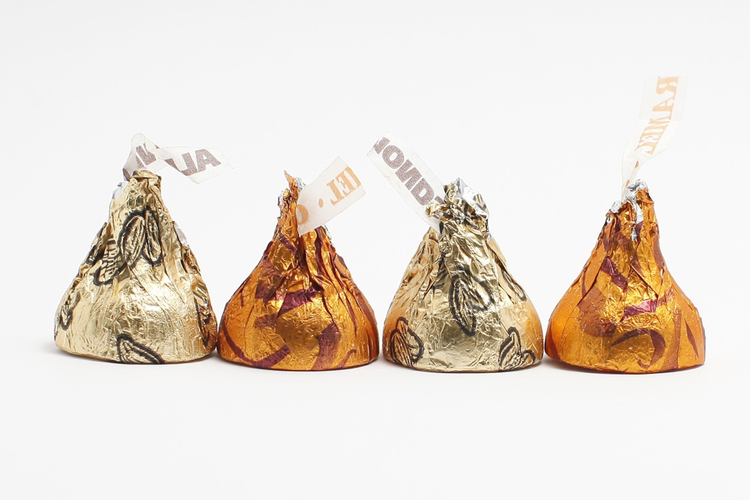 While many of us are bouncing back to our usual routines — in other words, polishing off the last of the holiday chocolates and candies — The Hershey Company has been busy gobbling up other players in its sector. In September 2018, for example, Hershey purchased Pirate Brands from B&G Foods at $420 million, and in 2017, Hershey bought Amplify Snack Brands, the parent company of SkinnyPop, at $1.6 billion.
But mergers and acquisitions (M&A) aren't the only strategies the Pennsylvania-based company is using to grow its business; Hershey is also making hefty investments in supply chain modernization to sweeten the bottom line.
Throughout the past year, the 124-year-old company has invested more than $150 million to enhance supply chain capacity, according to CFO Patricia Little. "Our investment in U.S. supply chain capabilities impacts a broad range of consumer experiences, from packaging and merchandising to e-commerce assortments."
E-commerce has also taken center stage, as online sales are set to be a major growth area for the manufacturer. "Everyone knows that online sales are scaling. They're now only about 2% of consumables, but we think they will go 5-7% over the next three or four years," U.S. President Todd Tillemans told Supply Chain Dive.
Capitalizing on that expected growth requires Hershey to ensure that the online and physical experiences offered to customers are parallel. This demands coordination and precision, yet there is great complexity involved in assessing and optimizing different consumer experiences in a way that ensures overall company cohesion and intuitive purchasing. "Depending on whether it's pickup in store, ship to home, or instant consumable, they're all different models. You can't think of digital as one model," Tillemans said.
Hershey also began onboarding a new SAP enterprise resource planning (ERP) earlier this year, and made changes to better support selling partners and facilitate direct-to-consumer fulfillment online. The manufacturer has also worked to hone its chilled drop shipping practices in order to allow for year-round growth of online sales. In particular, Hershey references its "worry-free summer shipping."
Prices and Packaging
With all of its M&A activity, software upgrades, and investments in sales and direct-to-consumer fulfillment, Hershey is also expected to increase its prices. Reports suggest the company will increase prices by 2.5% on one-fifth of items.
One key motivator is rising freight costs. "We started to feel the impact of that about a year ago. And that has certainly continued, and I don't expect that to change going forward into next year, because the structural reasons that freight costs are higher are not going to go away," CFO Patricia Little told Supply Chain Drive.
Hershey's team is also working to find innovative ways to provide convenient, eco-friendly packaging. In 2016, Hershey announced several sustainability initiatives, including reducing greenhouse gas emissions, waste, water use, and packaging by 25% by 2025. Since the beginning of this "25 by 25" goal, Hershey has saved more than 9.2 million pounds of packaging materials.
Spending time in stores to understand customers' changing needs is another part of the company's efforts. According to Jared Butts, senior manager, Disruptive Automation, "Supply chains must move from a mindset of executing the act of bringing value to a mindset of creating value for the customer."
Looking Ahead
Hershey has approximately 17,000 global employees working to produce and deliver more than 80 brands driving more than $7.5 billion annually in sales. As the company looks to the future, greater sustainability, enhanced customer experience, and optimized digital sales will all serve as key aspects in bringing about continued growth.
Image credit: zamzarina abdullah / Shutterstock.com
Related