Heat Transfer Fluid Market Expected to Grow in Next Decade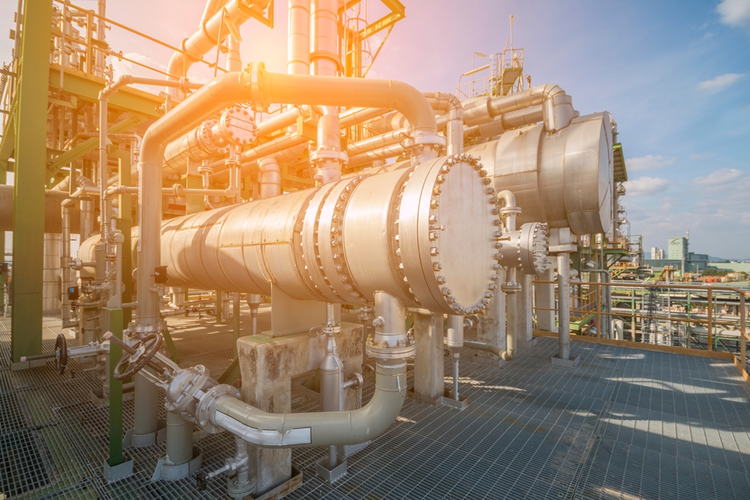 Successful use of fluid-based heat-transfer systems improves temperature regulation, enhances process efficiency, and reduces maintenance costs. Manufacturers prize this process' energy efficiency, providing them with alternatives to direct-heating methods that emit greenhouse gasses.
These factors have fueled heat transfer fluid market growth across a wide range of industries; in a 2016 study, Global Market Insights, Inc., valued the thermal fluid market size at approximately $2.2 billion.
Growing industry trends and stricter environmental regulations will continue feeding the exponential rise of the market in the coming years, with current projections placing the market value of thermal fluids at $4.2 billion by 2024.
Why Is the Demand for Heat Transfer Fluids Growing?
The chemical, automotive, metal-processing, and oil and gas sectors are increasingly adopting thermal transfer fluid systems for their processes. Other sectors such as the HVAC and power-generation industries are also implementing heat transfer fluid systems as demand for environmentally friendly products grows.
Furthermore, as awareness of the benefits of heat transfer fluid systems spreads, the rapid industrialization of emerging economies has resulted in ground-up installation of heat transfer fluid systems in new facilities around the world. Some of these benefits include:
The ability to indirectly regulate the temperature of other processes
High-precision temperate control
Low-pressure operation resulting in safer heating processes, longer service life, and reduced maintenance
Superior heat transfer mechanisms
The recent increase in oil and gas exploration activities, particularly in countries in the Gulf Region, has also influenced this process' adoption. Accelerated oil and gas production feeds worldwide demand for synthetic lubricants that contain heat transfer fluids. Large amounts of these fluids also appear in downstream processes such as the heating and distillation of oils and petrochemical-based products.
Finally, accelerated technological advancements and the rapid development of bio-based products will speed adoption of heat transfer fluid systems. Strict environmental regulations, as well as the unstable political atmosphere surrounding crude oil, will ensure that firms continue to implement more environmentally friendly and reliably sourced alternative materials and techniques.
Inhibiting Factors of Market Growth
Heat transfer thermal fluids face challenges regarding their ease of recyclability and biodegradability. The aqueous toxicity of certain thermal fluids adversely impacts surrounding ecosystems because of the fluid formation from petrochemicals and mineral oils.
These undesirable characteristics have resulted in stringent EPA standards limiting the use of specific thermal fluid formulas. Additionally, fluctuating and volatile crude oil prices negatively affect heat transfer fluid adoption in some industries.
Affected Industries
Oil and gas — Experts expect that increased oil and gas exploration, especially by Gulf countries, will propel thermal fluid market growth in the coming years. The need for heating oils used for warming downstream petrochemicals will also contribute to the overall demand for efficient heat-transfer systems.

Concentrated solar power (CSP) — The implementation of CSP facilities in industrialized and emerging economies will promote renewable energy growth in a number of countries. Since this industry frequently uses heat transfer fluids to store and transfer thermal energy, we predict that the growth of the CSP industry will lead to a proportional rise in thermal fluid system adoption.

Food and beverage — Rapid population growth and improved living standards worldwide have strained the food and beverage industry's production capacities. Dairies, breweries, wineries, and many other small and large food/beverage-processing facilities increasingly use a range of heat transfer media to efficiently heat, cool, and maintain product temperatures. However, these fluids' proximity to food and beverages necessitate accelerated technological advancements to improve the safe adoption of this process.

Chemical industries — Current trends indicate significant growth in the chemical industry, which was valued at approximately $250 million in 2016. This will increase demand for thermal fluids and thermal fluid systems used in processes such as the heating and cooling of polymers, batch processing, and residual heat recovery.
The Future of Thermal Fluid Systems
As technological advancements continue to improve the fluid-based heat transfer process, we predict its continued growth in facilities new and old. Thermal fluids' growing availability and their ability to easily retain and modify heat energy render them important substances for a wide range of processes.
Image credit: Photo smile / Shutterstock.com
Related