Growing LiDAR Options Fuel Autonomous Vehicle Production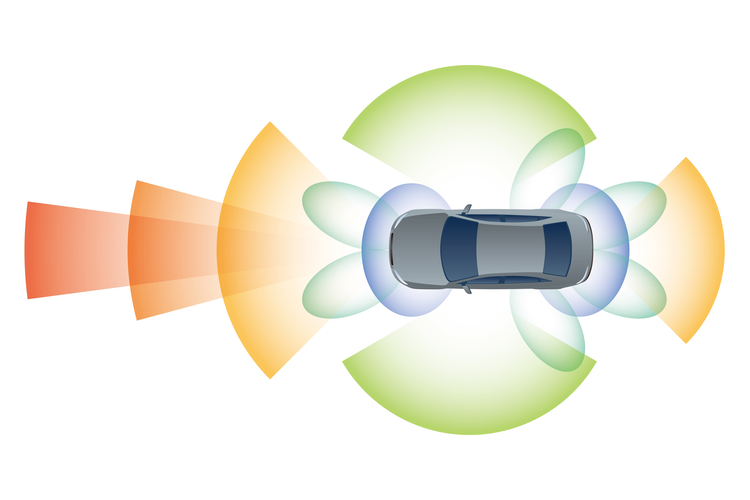 Driverless, or autonomous vehicle technology (AVs), is one of the most significant trends impacting the expanding universe of automation. And while most would turn their immediate attention to applications such as passenger vehicles and semi-trucks, AVs also pose a number of benefits when used in improving warehouse efficiency and replenishing production lines.
The technology behind all of this autonomous activity is LiDAR – or Light Detection and Ranging systems. As the desire and application potential of AVs has grown, so have the number of key players in the LiDAR field. A recent report from Business Insider offers a closer look at this growth and its impact on the automotive and industrial sectors.
Bringing autonomous vehicle operations to the masses means lowering the cost. According to the BI report, LeddarCore has found a way to produce its 3D solid-state LiDAR-integrated chipset so it can be sold at under $100 each. The unique nature of a solid-state module is that there are no moving parts, making it more affordable for manufacturers looking to integrate the chipset in greater numbers.
The company also feels this platform could serve as a reference design for partners looking to start manufacturing on a larger scale as soon as this year. Innoviz Technologies will also be making a solid-state LiDAR offering available.
Another leader in the LiDAR marketplace is Velodyne. The company was one of the first to supply automakers with LiDAR modules, and its Puck design has also been embraced by a number of industrial companies developing autonomous vehicles for the warehouse. The price for its robust sensor offering could come down by as much as 50 percent and wind up retailing for less than $4,000. Velodyne's offerings go beyond just the chipset previously mentioned and include software for complex scanning and mapping.
Initial projections by industry analysts like Frost & Sullivan saw mass production coming on-line next year. However, a number of announcements at last week's CES show have upped this timeline significantly. This is good news for established OEMs and start-ups alike as they race to pioneer this new "driving" segment.
Related