Got Milk? Farmers Struggle Amid Production Changes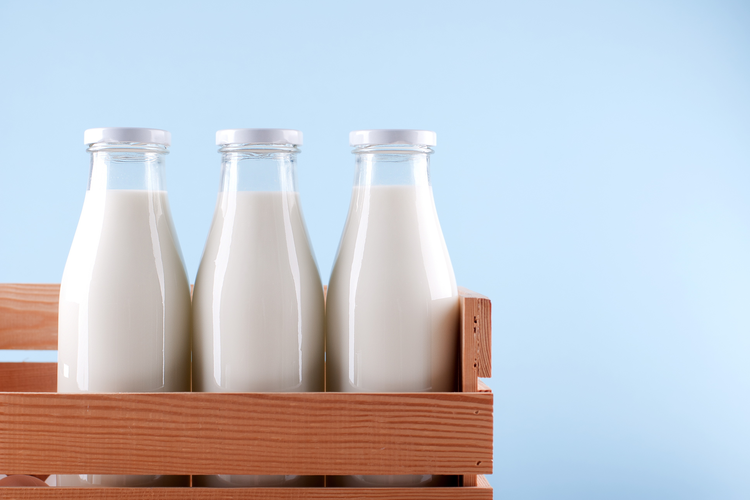 With global milk sales down, consumer preferences shifting, and various trends impacting milk production worldwide, dairy farmers are struggling to compete in a changing market.
The global dairy industry is worth $600 billion. Yet in the United States, milk retails nationally at an average of $3.23 a gallon. That's lower than 10 years ago, according to the U.S. Bureau of Labor Statistics.
"The volatility of milk prices is very difficult for every farmer to deal with," New York dairy farmer Sandra Prokop told the Associated Press. "Drastic cuts make it difficult for me to deal with my suppliers. They have expenses they have to meet."
Milk sales have also fallen off in recent years, as consumption has dropped steadily over the last decade. Overall consumption is down about 13% as consumers increasingly turn to dairy alternatives, which saw 4% growth between 2012 and 2017.
Despite there being "no evidence to prove" dairy-free is healthy, according to industry analyst Tom Bailey, consumers are being drawn in by dairy-alternative marketing. While these alternatives appeal to the customers' "perceptions about health and lifestyle," dairy products, he said, still offer "nutritional and flavor superiority."
Milk Production Around the World
Dairy retailers are increasingly looking to maintain better supply chain control, and some are opening their own processing plants. When Walmart opened a new class 1 plant in Fort Wayne, Indiana, to bottle milk sourced from nearby co-ops and independents for its own store brand, Dean Foods cut back, and 100 regional farmers lost their contracts.
Greater competition among dairy milk products is also making an impact. Even Coca-Cola has a premium milk brand, Fairlife, which boasts "more protein and calcium, less sugar and lactose."
Milk production in major production regions — such as the U.S., EU, Australia, Argentina, and Uruguay — is sluggish. In the U.S., the 1% growth in production last year was the smallest increase since 2013. The number of dairy farms in the U.S. is also down to about 40,000, according to the U.S. Department of Agriculture. In 2000, there were more than 83,000. Furthermore, the domestic dairy herd was down 30,000 from October 2017, which saw 9.404 million head. In October 2018, the headcount was 9.365 million.
Internationally, milk production was hit by bad droughts in Europe and Australia in 2018. And, looking forward, there are concerns over the potential impact of Brexit negotiations, falling oil prices, and U.S.-China trade relations. In its Dairy Q4 report, Rabobank, a multinational banking and financial services company leading in food and agriculture financing, predicted "slow and very modest milk production growth" for major milk exporters.
Export growth is a focal point for many producers, with Asia as a primary target. Demand for dairy across China is growing, and prices are rising. Australia's A2 Milk is extending its liquid milk distribution in Southeast Asia. Meanwhile, tense trade relations between the U.S. and China have seen U.S. exports in China drop 22%, forcing dairy producers to look elsewhere, such as Mexico and Nigeria. Lower exports to China could mean a $12.2 billion loss for U.S. dairy farmers by 2023.
Non-liquid dairy product sales are also down, and U.S. cheese producers are facing price drops while there is a surplus of supply.
Image Credit: Valerii__Dex / Shutterstock.com
Related