GM, Michelin Partner on Airless Tire Prototype
Welcome to Thomas Insights — every day, we publish the latest news and analysis to keep our readers up to date on what's happening in industry. Sign up here to get the day's top stories delivered straight to your inbox.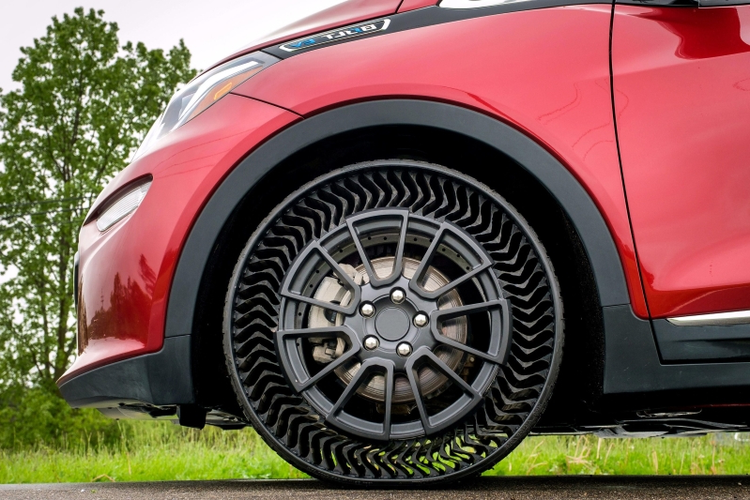 General Motors will help test an airless passenger vehicle tire on a fleet of its Chevrolet Bolt electric vehicles this year.
The automaker this week signed a joint research agreement with Michelin, which debuted its Uptis prototype tire at a summit in Montreal. The deal will enable the companies to jointly validate the tire in hopes of introducing a product for passenger vehicles as soon as 2024.
The tire, company officials said, features a novel architecture and composite materials to support vehicles at road-going speeds without the need for inflation with compressed air. The technology could not only make highway travel safer, but help eliminate the estimated 200 million tires prematurely discarded every year due to punctures or other damage.
"General Motors is excited about the possibilities that Uptis presents, and we are thrilled to collaborate with Michelin on this breakthrough technology," GM Global Purchasing and Supply Chain Senior Vice President Steve Kiefer said in a statement.
The companies said testing on the Bolt is already underway; expanded tests on Michigan roadways are expected to begin later in 2019.
Image Credit: Steve Fecht/Michelin
Related