GM Boosting Bolt EV Production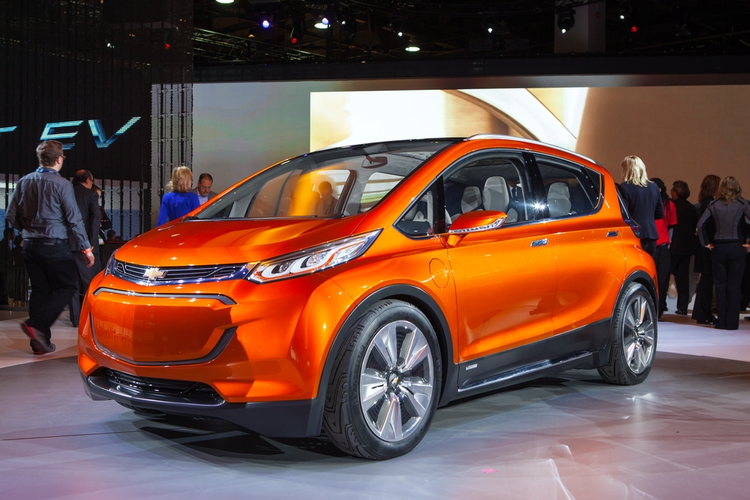 Stemming from a reported spike in demand, General Motors recently announced plans to increase production of its mass-market electric car – the Bolt EV. According to the company, production will ramp up by about 20 percent in the fourth quarter of 2018 to meet increased sales opportunities in the U.S., Canada, and South Korea.
Global Bolt EV sales in the first half of 2018 are up more than 40 percent year-over-year, according to GM. In the U.S., Chevy sold 7,858 of the electric cars between January and June. In comparison, Nissan said it sold 6,659 of their Leaf EVs in the U.S. during the same period. Tesla has sold nearly three times as many Model 3s during this time, but it's unclear how many of these have actually been built and delivered.
The Bolt is currently manufactured at GM's Orion Assembly plant just north of Detroit. This facility also builds the Chevy Sonic subcompact, and prototypes of autonomous versions of the Bolt EV. It's not clear at this time if the fourth-quarter production spike will be handled in Orion or elsewhere.
Launched in 2016, the Bolt EV was the first electric car for the U.S. consumer that offered a range of more than 200 miles from one charge, and a base price below $40,000. Chevy sold just over 23,000 Bolt EVs in the U.S. last year, although it wasn't available in all 50 states until late summer. GM has also announced plans to roll out as many as 20 new all-electric models by 2023, using the Bolt as a blueprint in developing these vehicles.
Image Credit: Darren Brode/Shutterstock.com
Related