Exploring the Global Capacity of Refrigerated Warehouses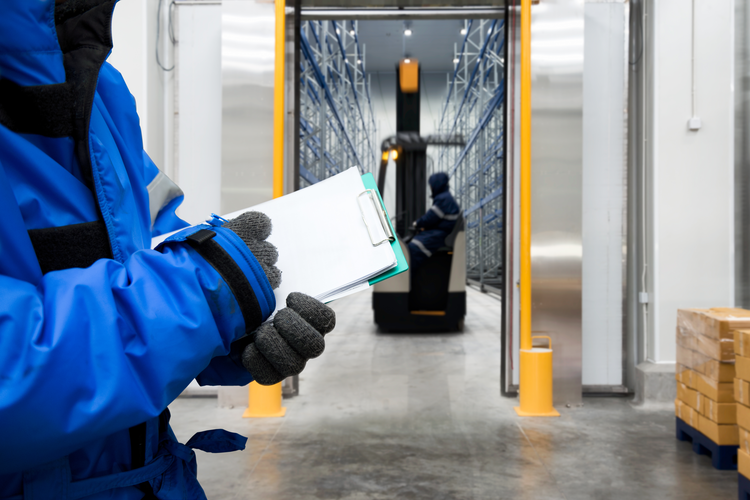 [This is the first of four briefs covering the state of cold chain logistics.]
From food to pharmaceuticals, cold chain logistics play a crucial role in our modern everyday lives. This temperature-controlled supply chain ensures that a wide variety of sensitive products are preserved and delivered to their destinations with the highest level of quality. Without this chain, people would frequently get sick from spoiled food, malnourishment, and diseases.
Because of its importance to life, the cold chain logistics market is unsurprisingly massive and spans the entire globe. According to a 2018 report from the Global Cold Chain Alliance, there are approximately 616 million cubic meters worth of refrigerated warehouse space throughout the world, representing a 2.67% increase since 2016.
The three countries with the most refrigerated warehouse storage space are India, the US, and China, with 150 million m3, 131 million m3, and 105 million m3 respectively. These countries also represent the countries with the largest populations, with China being home to over 1.4 billion, India close behind with almost 1.4 billion, and the US being home to just under 330 million.
After China, storage space drops considerably, down to 38 million cubic meters in Japan, 24 million cubic meters in Great Britain, and 19 million cubic meters in Brazil. On the lowest end of the spectrum, Nigeria, Kazakhstan, and Kenya represent the smallest portions of the refrigerated warehouse space, each country containing less 25,000 cubic meters combined.
This indicates that cold storage markets correlate alongside developed nations with high populations, higher income brackets, and/or large urban centers. The higher levels of income, as well as the presence of grocery and retail options, create a higher demand for refrigerated/frozen food options in these countries.
Image Credit: Kokliang / Shutterstock.com
Related