GE Appliances Opens First Phase of $150M Expansion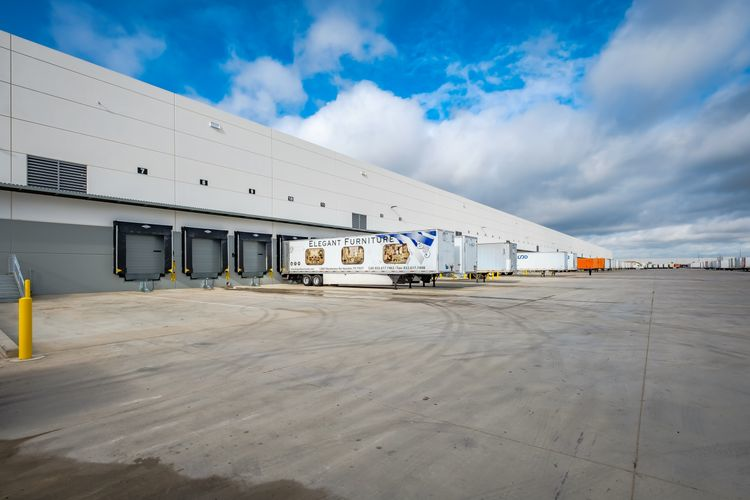 As part of a $150 million plan to expand its U.S. distribution network and create more than 220 jobs, GE Appliances recently opened the first of four new distribution centers in Dallas, Texas. The other three, which will come into existence within the next five years, are slated for Denver, Atlanta, and Northern California. The expansion is focused on improving delivery and in-home installation.
The Dallas distribution center is 700,000 square-feet, which is 50 percent larger than the previous facility and includes 140 loading docks with 10' doors. It will serve as a blueprint for the facilities that will follow, all of which will reflect "intelligent" building strategies that use the latest technology and advanced design to improve operational and financial efficiencies.
The facilities are part of the company's goal to be able to reach 90 percent of U.S. homes within three shipping days. Over the next five years, GE Appliances also plans to invest significantly in their nine U.S manufacturing plants as part of the company's "zero-distance-from-the-customer" strategy of making products in the markets where they're sold.
Although still headquartered in Louisville, Kentucky, GE Appliances is owned by Haier, a Chinese appliance maker that bought the company in 2016 for $5.6 billion.
Image Credit: GE Pressroom/http://pressroom.geappliances.com/news/everything-is-bigger-in-texas-ge-appliances-opens-texas-sized-distribution-center-in-dallas
Related