GE Announces $115M Expansion in Alabama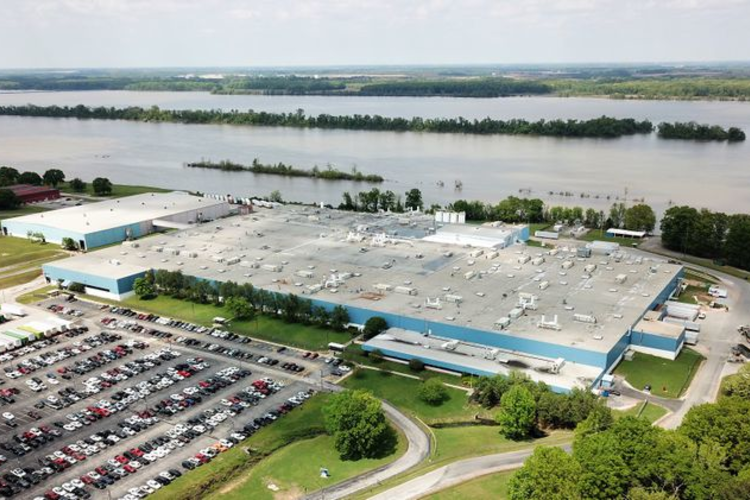 GE Appliances recently announced plans for a $115 million investment that will expand its refrigerator plant in Decatur, Alabama. The expansion will add 255 new jobs to the facility, bringing the total number of full-time employees to nearly 1,300. The investment is meant to help meet demands for top-freezer refrigerators in the U.S. by increasing production capacity by 25 percent.
Some of the investment total will be allocated towards the purchase of 3D scanning technology, automation equipment, and sensor-laden platforms aimed at improving real-time data visualization. All of this should lead to faster production decisions. These tools should also provide the plant with the flexibility to add product lines in the future. Once the expansion is completed, the Decatur Plant will be considered a "refrigerator super site" for GE Appliances. It will manufacture products for both the GE and Hotpoint brands.
The GE plant in Decatur is the largest employer in Morgan County, Alabama, as the company does approximately $95 million in business with suppliers across the state. The investment was made with support from the state of Alabama, the Morgan County Economic Development Association, and the Tennessee Valley Authority.
The expansion of the Decatur Plant is one of a slew of recent investments. In 2018 GE Appliances has announced a $55 million expansion to a distribution center in Northern Georgia, the opening of a $45 million distribution center in Dallas, and a $10 million facility upgrade in Selmer, Tennessee.
Image Credit: GE Appliances/http://pressroom.geappliances.com/multimedia
Related