Game-Changing Supply Chain Trends of 2018, Part 1: Data Analytics, Reshoring, Value Chains
Welcome to Thomas Insights — every day, we publish the latest news and analysis to keep our readers up to date on what's happening in industry. Sign up here to get the day's top stories delivered straight to your inbox.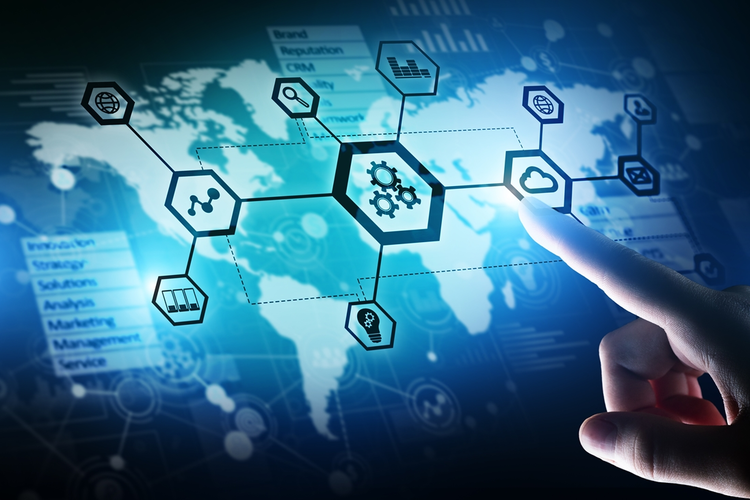 Supply chains are evolving rapidly, with 2018 seeing a riot of growth and development in all facets of industry. Between the shifting state of global politics and various technological breakthroughs, the past year brought a lot of new products, growth, and ideas to the supply chain sphere in particular.
Data Analytics
The fourth industrial revolution began in 2010, though the technological advancements that began this upheaval continue to evolve, changing the blueprint of industrial processes. Brought about by several tech advances in manufacturing, procurement, logistics, and transportation, Industry 4.0 is allowing companies to complete tasks faster and smarter, bringing about more transparent, robust supply chains — largely through the use of sophisticated data analytics.
Artificial intelligence (AI), human-machine interface (HMI), and advanced robotics are just a few Industry 4.0 tech advancements that have seen tremendous growth over the last year.
In Deloitte interviews with industrial executives, many stressed the importance of leveraging innovative technologies, or else risk being left behind. As one executive said, "Our industry is driven by innovation — it's how we build products — and industry is becoming more and more competitive and is a ripe environment for innovation to happen."
The main four principles of Industry 4.0 are as follows:
Interconnection — Connecting machines, computers, and people to help entire supply chains work more efficiently.
Transparency — Collecting data from all points in the supply chain and using it to make more effective decisions and develop more efficient processes. Transparency also plays a role in better connecting companies to the right consumers.
Technical assistance — Using machines or systems to help workers carry out tasks more efficiently. This could be anything from forecasting to laborious order picking.
Decentralized decisions — Essentially combines the first three principles, allowing systems to make decisions and enact changes in processes or workflow without human intervention, creating more autonomous supply chains.
In 2018, cutting-edge computer systems that can intercept data, learn from it, and make decisions based on it are being used with machines capable of carrying out physical operations in the supply chain in order to create more autonomous processes from one end of the supply chain to the other. According to a Forbes article published last year, 66% of supply chain leaders said that advanced supply chain analytics are essential for their companies' two to three- year plans, with data allowing for enhanced forecast accuracy, product tracking traceability, and product returns analysis, to name just a few key areas.
Reshoring
The idea of reshoring isn't a new one, but it gained a lot of traction in 2018. Reshoring refers to moving operations from overseas suppliers of goods and services to stateside facilities, bringing a company's supply chain into less unpredictable regions.
The United States' trade war with China and the tariffs that accompanied it have pushed some companies to explore reshoring efforts sooner than originally planned. By moving production back to domestic soil, companies are effectively assuring consumers that products meet safety standards and that supply chains will be protected from volatile trade policies and global politics or disasters.
Cost savings are another major factor — according to Boston Consulting Group, 78% of manufacturers cited reduced shipping costs as a primary reason for implementing reshoring initiatives. As global wages rise in countries like China and India and transportation costs rise, many companies are finding the benefits of offshoring greatly diminished.
Supply Chains as a Value Driver
Over the course of the year, tech improvements allowing for more efficient supply chains with a focus on sustainability and eco-friendly production have led many businesses to view their supply chains as more central to overall company success.
Making supply chains more efficient can lead to massive savings. In many cases, the bottom line may be more effectively manipulated internally through supply chain improvements than through measures that rely on external factors, like sales.
Manufacturers across a range of industries are seeking to work more closely and more effectively with value chain partners to ensure the increased transparency and social responsibility demanded by modern consumers. According to Deloitte's "2015 Supply Chain Talent of the Future" report, 64% of surveyed companies said that the ability to collaborate and negotiate with value chain partners will become more critical moving forward.
Other Key Supply Chain Trends of 2018
As 2019 gets underway, companies across all types of industries will be evaluating the past year's successes and major trends, as well as the exciting innovations on the horizon. Stay tuned for part two of this 2018 supply chain recap series; the next article will focus on blockchain, the Internet of Things, and artificial intelligence and other automation technologies.
Image credit: Wright Studio / Shutterstock.com
Related