From Sales Associate to Distribution Planner: J.Crew's Sara Cavanaugh Wins NextGen for Industry
Welcome to Thomas Insights — every day, we publish the latest news and analysis to keep our readers up to date on what's happening in industry. Sign up here to get the day's top stories delivered straight to your inbox.
Each month, Thomas will recognize the accomplishments of the next generation of industrial leaders through the NextGen for Industry award. Nominated by their peers or managers, these young professionals are driving industry into the future with innovative new ideas, exceptional thought leadership, and meaningful contributions to their area of business.
Thomas has selected Sara Cavanaugh, a Distribution Planner at J. Crew, as this month's NextGen for Industry winner. Her coworkers applaud her for her can-do attitude, charisma, and detail-oriented nature.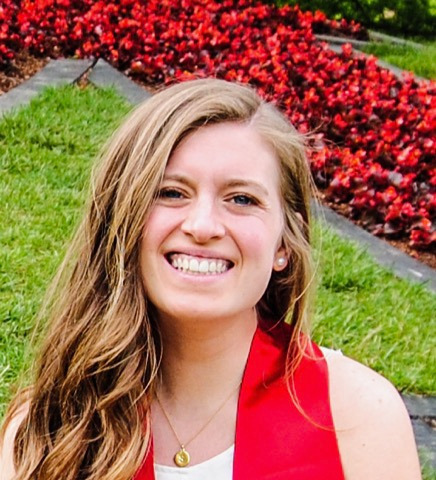 Finding a Career in Supply Chain
Cavanaugh grew up with an interest in fashion and the retail industry; when she was young she loved shopping and cutting out clippings from magazines. Her love for the J. Crew brand started with a summer job at a storefront during college; it later grew into a career dream to work on the corporate side of the business.
After starting her studies at the University of Maryland, Cavanaugh debated which major to pursue. "Being attracted to the business side, I took a really great intro supply chain level class," she says. "I think that the talent and passion of the faculty in the supply chain area at my school really attracted me to that."
Cavanaugh received her bachelor's degree in Supply Chain Management in 2016. Since she already had an interest in fashion, an allocation distribution supply chain role for a major fashion brand was a perfect fit.
"I really love that I'm able to work in a creative environment, but I'm not necessarily the most creative person," Cavanaugh says. In her current role, "I'm surrounded by all the happy colors and really exciting stuff going on in the retail industry, but my job itself is a little bit more structured and analytical," she says, which suits her professional skills.
Transitioning into the Industry
Knowing she wanted to pursue a career in the fashion industry also gave Cavanaugh an edge in her studies, she explains, because supply chain can mean different things in different fields.
"I had the flexibility to take classes in a lot of different areas," she notes, "So while we did have the foundation in finance, economics, accounting and all the standards that you need for a good, well-rounded business education, I was also able to take really interesting classes in transportation optimization and retail strategy."
Cavanaugh found that even a generalized knowledge of supply chain terminology and acronyms gave her an edge when she entered the workforce, helping her to advance quickly. However, she soon discovered she'd have to learn a number of specific processes on the job as they weren't covered in her earlier coursework.
"Especially in my role on distribution, a lot of our tasks are based on executing different parts of the process, which are very specific and are not something that you would learn in school," says Cavanaugh. "Having the general foundation where you're used to learning a lot of new things and digesting information at a fast rate — which is what you do in college — helps you to learn faster at your job."
According to Cavanaugh, the most challenging part of her job is cross-functional interaction; she frequently coordinates with various managers and team members at distribution centers across the country by phone, which can prove to be more challenging than in-person communication.
"The fast-changing nature of our functional area can be challenging, [along with] the fact that we have a lot of communication with the distribution centers which are in a different physical location," she explains. "That can definitely be a challenge, but also great because we feel connected to the business in a lot of different areas. Creating interpersonal relationships across the office and using those to get our team working cohesively toward the same goal is definitely one of my favorite parts [of my role]."
Although communicating with these professionals is no easy feat, her latest accomplishment within her role sought to make it a little easier. Cavanaugh worked to reformat J. Crew's entire outbound inventory forecasting tool. The reporting tool now helps Cavanaugh and other members of the supply chain team break down product shipments into weekly and category-specific schedules to make distribution center processes more efficient and effective.
Developing inventory forecasting tool was a significant project for Cavanaugh, as it was "my first [real] visibility into the distribution center side of the process at a high level," she says. "That was really exciting for me."
Becoming a Successful Young Professional
To those looking to pursue a career in supply chain, Cavanaugh recommends being persistent in searching for the right role; once you've landed the right opportunity, be open to learning about all areas of a business, not just the ones in which you're directly involved. She started in the financial planning department of J. Crew, where she says the experience of seeing another side of the business later helped her when she transitioned into her current role in supply chain management.
"In this [job market], just getting a job in itself is an accomplishment," she says. "Being persistent about that, generally having a positive attitude, and being willing to work with others is very important because we do touch a lot of different areas of the business" in a supply chain role.
Cavanaugh also noted that she works in a younger company, one at which most of the employees are under 30 years old. She wants the younger generation to keep in mind older generations' potential misconceptions of millennials - and use it to their advantage.
"One of the great things that millennials bring to the workforce is that we take our outside interests and the causes that we care about into the workplace," Cavanaugh says. "We want to work at companies that reflect back to us the things that we care about outside of work, and I think that is going to make corporate America a nicer place, which is something I hope to see."
Finally, Cavanaugh recommends networking and making professional connections with people both within and outside of your industry to continue learning and develop connections that can help you as you build your career.
For example, during her senior year of college, Cavanaugh attended the Council of Supply Chain Management Professionals Conference, which helped her expand her network of young professionals and find her niche in the supply chain field.
"I met a great network of young people that I still keep in touch with, and they're all working in a lot of different areas of supply chain — some in manufacturing, some in transportation and logistics, some in consulting," she says. "That was a really great experience [that exposed me] to all the different facets of supply chain across industries."
More from Career & Workforce