Foxconn Needs Driverless Infrastructure for WI Plant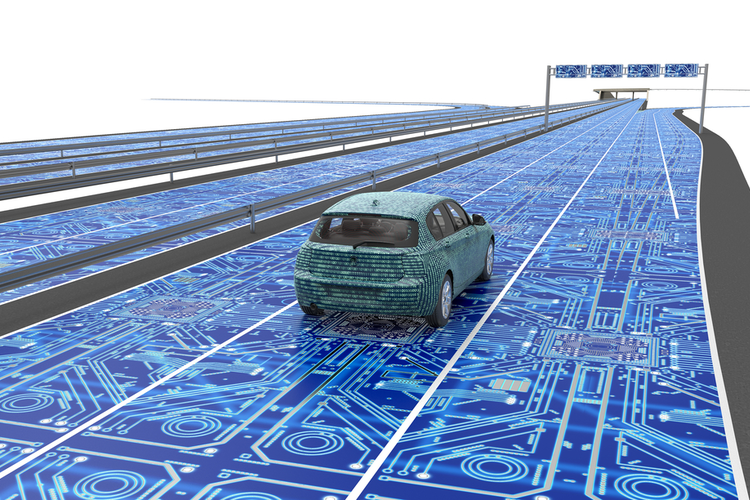 Before the first ceremonious shovel strikes Wisconsin soil in breaking ground for Foxconn Technology Group's $10 billion, 15,000-job manufacturing facility in the southeastern part of the state, the Taiwanese company is making some unique requests. It already has the tax incentives and other financial accommodations, but now it needs new and highly specialized roads, and the approval of new technologies to use on them.
Foxconn recently told Wisconsin officials that it wants new roads and highways that are compatible with autonomous vehicles. These vehicles would be used to ferry workers from nearby park-and-rides, and materials from airports in Milwaukee and possibly Chicago. Foxconn feels this will help ease the commute for local workers and reduce the local traffic burden.
This request presents two primary challenges for local officials. First, Wisconsin, like more than half of the states, has no regulations on the books for driverless vehicles. However, in January, the U.S. Department of Transportation named the University of Wisconsin, which is about 90 miles away in Madison, as one of 10 proving grounds for driverless cars.
Second, highway expansion, signage, and other upgrades are still subject to financial approval at the federal level. In late October, Wisconsin asked the U.S. Department of Transportation for $246 million to get started on these projects.
Foxconn wants driverless vehicles to move 5,000 employees per shift to the plant from parking lots located up to two miles away. Two frontage roads, over 19 miles of freeway, and two county highways are targeted for rebuild and widening projects. In addition to expanding the number of lanes, these roads would need to be compatible with connected and automated vehicle technology that ranges from new traffic lights to cameras and sensors that help ensure safer, autonomous travel.
The Foxconn plant will produce ultra-high-definition liquid crystal display panels. It represents Wisconsin's largest industrial project ever, as it will cover an estimated 22 million square feet. A full report on the prospects of driverless technology in the state, including the needs of Foxconn, will be submitted to Governor Scott Walker next summer.
Related