Ford Buys Electric Scooter Company Spin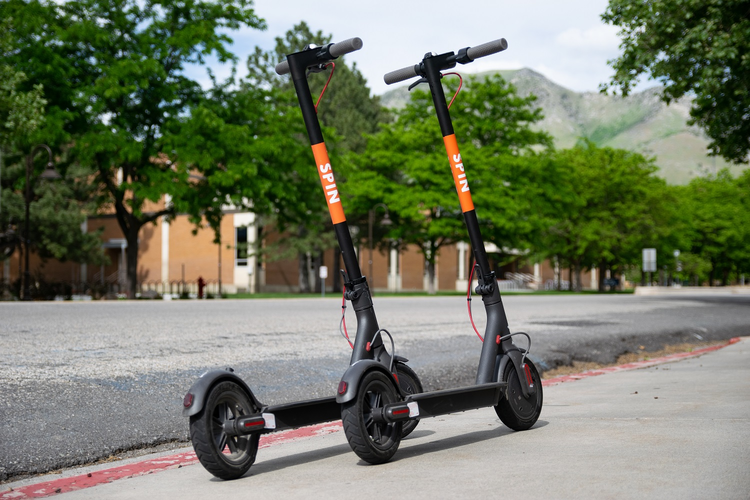 Ford has announced that it will acquire electric scooter sharing company Spin, with an estimated investment of around $200 million.
Reuters says this makes Ford one of the first automakers to enter the electric scooter sharing market, a niche that's said to be burgeoning in big cities. Users rent electric scooters, typically for around $1 per minute, from docking stations where they charge.
Despite many challenges around regulation - some cities have banned or severely restricted their use after dead scooters began littering the sidewalks -- there is stiff competition in this space. Lime and Bird, two scooter companies with billion-dollar-plus valuations, are beginning to show upward momentum in the market while also gaining access to capital.
And even though various brands are available, there is still a lot of ground to cover, as e-scooters hope to move from select large cities to more geographical areas and college campuses.
Ford says Spin "fills a gap" in its mobility platform. According to Reuters, the automaker plans to expand Spin from its existing 32 markets, making it available in about 100. The company asserts that rental scooters will serve as a complement to its existing vehicle offering and that its overarching strategy is "to provide customers with a choice, whether it's buy or lease (a vehicle) or pay by use."
Image Credit: Spin
Related