Fleets Yet to Realize ELD Potential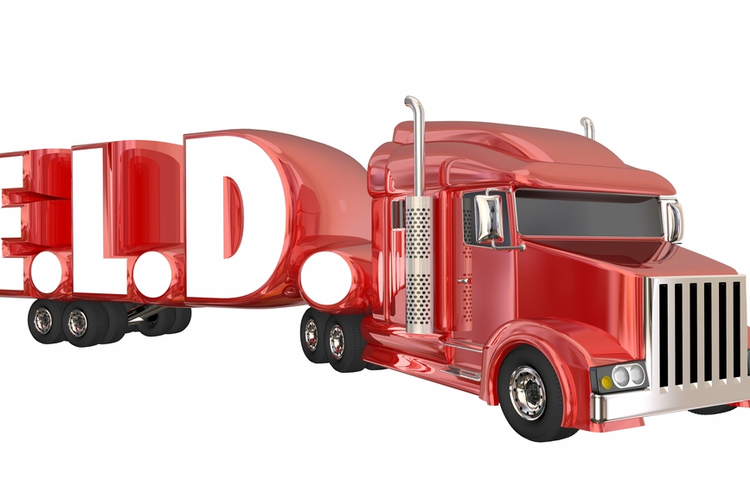 For being such small, lightweight tools, electronic logging devices (ELDs) have certainly caused their fair share of trouble in the trucking sector.
Per the Federal Motor Carrier Safety Administration (FMCSA), these digital tracking tools became an official big-rig requirement in April 2018. The new mandate aims to enhance driver safety, efficiently track driver times and locations, and ensure that operators comply with established federal service-hour regulations.
But even before the FMCSA mandate took full effect, drivers reported all kinds of problems with the devices. The devices didn't work, or couldn't connect. Some ran on cellular technology, and shut off or stopped reporting when a route ran out of range. Even worse, some ELDs reported false information, logging drivers hundreds of miles outside of their actual location.
Although the device problems tend to be technology-related, the resulting fines from their failures can be catastrophic, especially for small operators. If a truck is pulled over and can't prove ELD compliance, even if the problem is rooted in the device, operators take the hit. And this can be to the tune of thousands of dollars a week.
Old-Fashioned Pen and Paper
Call it willingness to adapt or failure of technology, but paper logs prevail. Despite the ELD mandate, a solid one-third of U.S. truckers still trust pen and paper to log their hours of service, according to a Teletrac Navman survey of 2,400 trucking professionals.
The survey shows technology adoption at an all-time high — 77% of fleets report using ELDs for vehicle tracking, largely due to the new law in place. In fact, 74% of the survey respondents classed ELD tech as their top compliance concern for 2018. While those numbers may not seem impressive when stacked against the 31% of holdouts who still use paper logs, it doesn't necessarily mean that the technology is working. "Adoption," after all, doesn't necessarily include regular use, actual device function, or even installation.
Data-Driven Opportunity
Most drivers cite device malfunction, decreased productivity, and compromised anonymity as the main drawbacks of ELD implementation. Shippers running behind schedule, parking struggles, and dock delays all now directly impact driving hours; previously, a driver could manually adjust their log to absorb the impact. One survey found that nearly 71% of carriers reported earnings losses tied to timeline and traffic troubles.
However, those users who actively embrace telematics technology log anything but losses. In the Teletrac survey, 26% of ELD users reported reduced accidents, and 43% cited fuel savings. In fact, 72% of active users noted significant benefits, such as the ability to eliminate manual processes and streamline operations, ultimately allowing for rewards for good driver performance.
Fewer than half of the survey respondents utilized the full range of capabilities offered by ELD technology, including the tracking of idling time, harsh braking, maintenance, and engine hours. But those who did reported a data-driven boost in business and quality of work for drivers.
With new ELD devices equipped with electronic pre-trip inspections, complete fleet management systems, and even IFTA state tax reporting, the perks are only getting better for those willing to take the leap.
Resources:
Image Credit: iQoncept
Related