Additive Manufacturing / 3D Manufacturing
First 3D-Printed Diamond Composite Material Unveiled
Welcome to Thomas Insights — every day, we publish the latest news and analysis to keep our readers up to date on what's happening in industry. Sign up here to get the day's top stories delivered straight to your inbox.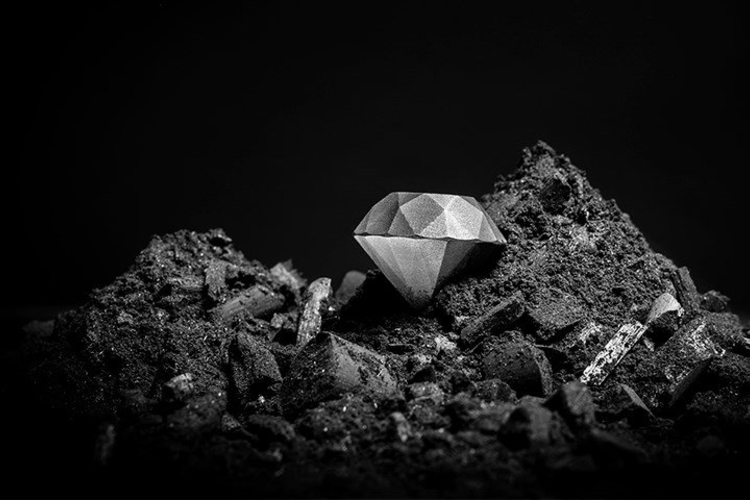 Sandvik Additive Manufacturing recently unveiled what they are calling the first-ever 3D-printed diamond composite material.
While this composite material hardly resembles a gem, the same characteristics that make it less resistant to wear and ideal for applications like drilling and mining can be more easily manipulated via the 3D printing process.
Harder than any other material in nature, the very composition of super hard diamond materials means that only simple geometric shapes can be successfully formed. By using additive manufacturing and a proprietary post-processing methodology, Sandvik has managed to 3D-print with diamond composites that can be manipulated into almost any shape.
The new material has also been found to have heightened levels of hardness, heat conductivity, thermal expansion, and corrosion resistance. These factors, along with the geometric freedoms, could greatly expand the application potential to include more industrial and aerospace parts.
The difference between Sandvik's diamond material and natural or synthetic forms is that Sandvik's is a composite material. Most of it is diamond, but to make it printable and dense it needs to be cemented in a matrix material, keeping the most important physical properties of pure diamond. This slurry is combined with the stereolithography approach where complex parts are produced layer by layer using ultraviolet light.
The additive manufacturing approach also minimizes waste; the diamond powder can be extracted from the polymer in the slurry after printing and reused in another job.
Image Credit: Sandvik Additive Manufacturing
Related