Finding a Mentor in the Industrial and Manufacturing Sphere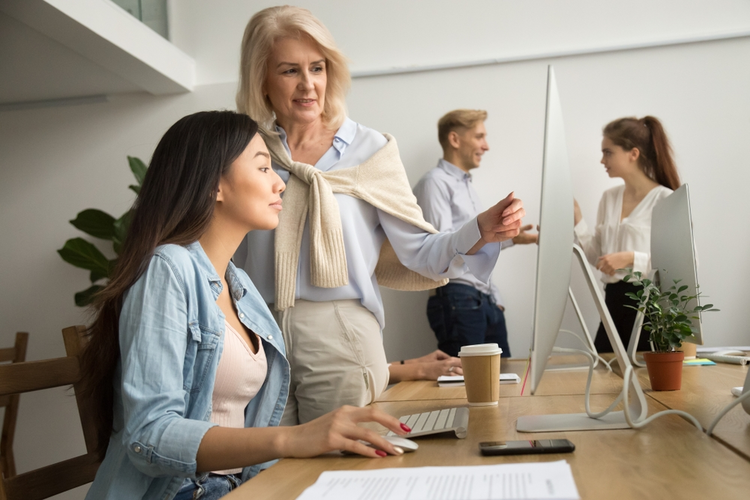 As industry continues to shift with the rise of Industry 4.0, robotics and automation, and smart manufacturing, it's more important than ever to find a knowledgeable mentor who can help you stay up to date on current trends and innovations.
Not only does this keep you abreast of the latest advancements, it also ensures you're equipped with the skills and information needed to excel in today's industrial landscape. Plus, a mentor may be able to show you new skills or further develop your expertise in new areas, making you a more valuable asset in the workforce.
How to Find the Right Mentor for Your Unique Needs
While many in the industry like the idea of having a mentor, they're often unsure where to start or how to go about finding someone willing to impart their experience and knowledge. To make the process a bit easier, here are a few easy tips to get you started.
Ask if your company has any kind of structure mentoring program. Even if they don't, just asking puts the idea out there, showing initiative and drive on your end.
Talk to coworkers and managers you look up to, and ask if they'd be interested in serving in a mentorship role to you. This can help them hone their current skills and may even boost their resume. Worst case scenario, they're flattered and say no. Even then, they may be able to refer you to someone else.
Look into opportunities outside of your workplace. Attend networking events, manufacturing conferences, and trade shows in an effort to get to know others in the industry. Don't be afraid to ask around and put your name out there with people you admire.
Seek out potential mentors who align with your goals and interests. Research professionals online and get to know people at industry events. You (and your mentor) won't truly benefit if you develop a mentorship with someone who's not well-versed in the exact technologies or applications you're interested in.
If you're a student or do not yet have experience in the industry you're hoping to enter, look into apprenticeships, training programs, and trade schools that offer the type of education you're seeking. There's been renewed interest in bolstering trade programs over the last few years, as people come to realize the importance of such offerings for the United States' industry and economy.
Know What You're Looking to Gain
Explain to potential mentors what you're hoping to learn from them and the skills or knowledge you're looking to gain from their guidance or training. This will ensure a good match, with no surprises along the way.
And, of course, be sure to partner with someone you get along with, someone with a patient demeanor and a willingness to help. Your mentor will be serving as a guide for you as you grow your career, so take care throughout the networking process and don't rush it. There are plenty of passionate, knowledgeable professionals out there looking to help the next generation of workers, and you may even be able to help them in some way as well. Now you just need to find the right match.
Image Credit: fizkes/Shutterstock.com
Related