Field Service is Key to B2B OEM Growth Strategy & Budgeting
Welcome to Thomas Insights — every day, we publish the latest news and analysis to keep our readers up to date on what's happening in industry. Sign up here to get the day's top stories delivered straight to your inbox.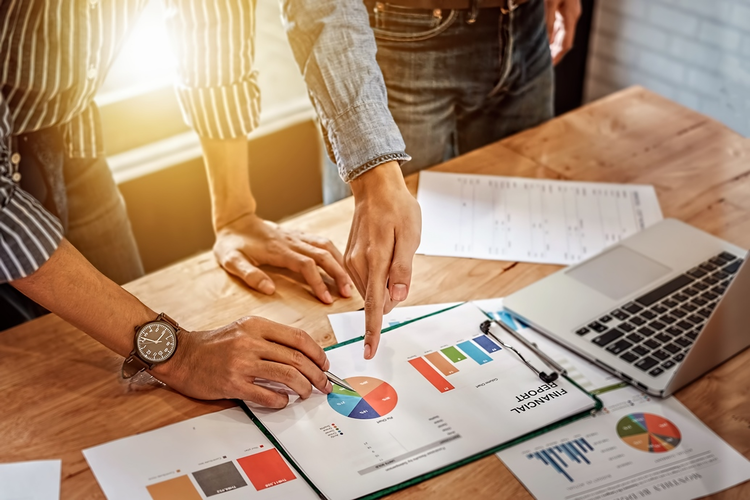 When aiming to grow a business, there are only four paths to follow:
More current products to current customers
New products to current customers
Current products to new customers
New products to new customers
For B2B component- and assembly-level manufacturers, the focus is generally on selling more of their current offerings to both current and new customers. But B2B OEMs can tap into all four of these options, and the "new stuff" can and should include new or enhanced services.
Why End-User Customers Buy Products and Services
Before diving into growth strategies, it is important to establish why your customers purchase your offerings in the first place. And the reason is this: These businesses must use your product to achieve one or more of their desired business objectives. For most companies, these objectives include growing revenue, reducing cost, mitigating risks, and retaining key employees.
However, customers cannot achieve any of these outcomes if your equipment is not running at the level they expected when the ordered was placed.
Here is a quote from a Syncron research report: "With 98% of customers demanding maximized product uptime, but only 33% of manufacturers equipped to offer it today, there is a clear gap between expectations and reality."
The same report included a graph with participants' responses to the following question: "Do you currently feel pressure from the executive suite to build an after-sales service strategy that maximizes product uptime, moving away from a transactional, break-fix model?"
12% chose "Yes, this is a critical priority and we have a strategy in place."
54% chose "Yes, this is a critical priority in the future."
28% chose "Somewhat, this one of the strategies considered."
2% chose "No, this is not a priority."
The good news is that customers expect to pay suppliers to get high quality and fast service. And since these customers keep their capital equipment for many years, they are prepared to pay a significant amount. In fact, over the lifetime of a piece of capital equipment being serviced under a contract from an OEM, the total service revenue is frequently more than two times the original purchase price. And the margin is generally higher on the service than the product.
Below are some examples of how a few Fortune 500 companies benefit from their aftermarket service business.
1. Milacron Holdings Corp.
From the 2017 Milacron Holdings Corp.10-K filing:
Key Drivers of our Businesses
Our strategy is designed to maximize revenue from consumable products across the life of a machine, while offering plastic technology solutions to a broad customer base. Management estimates that the value of available consumables revenue across the life of a machine is one to four times the cost of a machine. This strategy is shifting our revenue and earnings model to be more heavily weighted towards consumables.
The consumables portion of our APPT and MDCS segments consists of: (1) machine aftermarket parts and service which are required annually, (2) hot runner systems and mold bases which are required each time new plastic parts are designed and existing plastic parts are redesigned and (3) upgrades and overhauls which occur as customers decide to improve the performance or extend the life of their machines.
Upon a customer's decision to replace a machine, we can repurchase the existing machine and sell it as a certified pre-owned machine. All of our sales in our Fluids segment are considered to be consumable and, when combined with our APPT and MDCS consumable product lines, consumables accounted for 64% and 63% of our sales for the years ended December 31, 2017 and 2016, respectively. We believe this percentage will increase as we capture more of our customers' spend on consumable products through our lifecycle sales approach.
2. Boeing
Total revenue (2017) — $93.4 billion
Global Services revenue — $14.6 billion or 15.6%
In addition, in October 2018, Boeing closed a $4.25 billion acquisition of parts distributor KLX Inc. Boeing expects further purchases to help in tripling revenue from the company's year-old Global Services division to $50 billion in a decade, said the unit's chief executive Stan Deal in a Reuters interview.
3. Textron Aviation
In 2017, Textron Aviation reported revenue as follows:
Aircraft sales — $3.1 billion
Aftermarket services — $1.6 billion or 34% of total revenue
In 2016, aftermarket services generated 31% of total revenue, so YOY growth was significant.
Additional Benefits of a Strong Aftermarket Service Business
In addition to creating shareholder value, aftermarket service has other benefits to offer OEMs. A few key advantages are listed below.
Additional sales to new customers — Remember that business customers need high uptime, and if you can demonstrate that you provide better service than your competitors, you will be in a strong position to win new customers.
Additional sales to existing customers — Same idea here: If a customer was thinking about changing suppliers because they believe that all the competitor's products are equal, and another company has better service, then improving your capabilities will probably lock in these existing customers.
Improved loyalty — A very satisfied customer is more likely than not to recommend you to their friends and associates. This is like getting paid to share your story with prospects.
Better feedback about customer wants and needs to drive internal innovation — Customers like to share information and problems with companies that help them achieve their business and personal objectives.
As the world moves toward the Industrial Internet of Things (IIoT), the prerequisite is a great field service organization that keeps customers' equipment running with minimal downtime. The IIoT then incrementally improves uptime, and many customers are or will be willing to pay for the improvements.
"An outstanding product is no longer a significant competitive differentiator. Today's customers expect 'just-in-time' service, where repairs, maintenance, and updates are performed before it ever becomes an issue for the customer."
— Carsten Knudsen, global head of Supply Chain Business Improvement, Siemens Gamesa Renewable Energy
High-Level Action Plans
If you provide outstanding services, generate lots of customer loyalty, and create above-average shareholder value, then continue doing what you are doing, only faster and better.
If you do a very good job with basic remedial services like installations, parts, and field service, then consider upgrading your services to focus on maximizing customer uptime. This may require additional resources and new processes, but these investments will serve as important steps along the path to creating high shareholder value.
If you provide the absolute minimum of service that barely keeps you in the competitive game, then you must immediately begin an upgrade, or you will quickly see a downturn in both new and repeat product orders.
Image credit: Jirapong Manustrong / Shutterstock.com
Related