Welcome to Thomas Insights — every day, we publish the latest news and analysis to keep our readers up to date on what's happening in industry. Sign up here to get the day's top stories delivered straight to your inbox.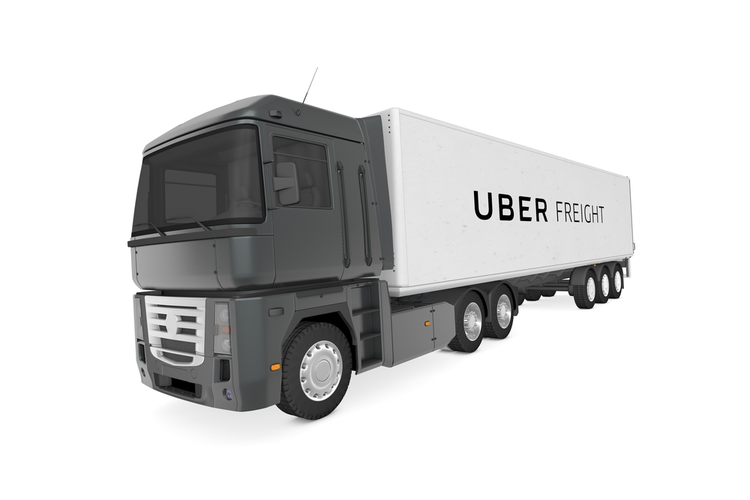 Uber Freight, Uber's answer to the trucking industry's convoluted freight forwarding process, is a digital platform that allows shippers to access instant pricing, search through an extensive directory of carriers, track shipments in real time, and handle documentation. Put simply, Uber Freight provides shippers and carriers with a simpler way to manage shipments, in turn shortening delivery timelines by speeding up the transaction process, opening the door for new shipper-carrier partnerships, and granting more autonomy to independent trucking contractors.
The process of shipping freight via trucks without the use of applications like Uber Freight is often time-consuming and frustrating, involving numerous phone calls and emails, extensive downtime, unadvanced shipment tracking options, unreliable delivery timelines, questionable trucker delivery records, and other complicating factors.
Uber Freight clarifies the shipping process by eliminating the guesswork. The following quote, given by Uber Freight to the web platform Medium, details the efforts taken to streamline the process: "The platform was built in close collaboration with shippers to help transform a process that would typically take them hours to complete and often leave them in the dark on market prices and whether they were getting the right carrier." Customers are intelligently matched to carriers in Uber's network and receive a real-time, mutually agreed upon quote determined by market conditions and other key factors.
Uber Freight already boasts quite a number of success stories from companies like American Tile & Stone, Premier Packaging, and FellowShip Warehousing & Logistics, and is well on its way to becoming an industry frontrunner. However, it hasn't cornered the market yet, and will have to contend with competitors like Convoy and Transfix. All have similar goals, but time, testing, and industry trial and error will help in determining the ideal solution for specific shipping needs.
Resources:
Related