Upcoming Seminars Teach Industrial Businesses How to Export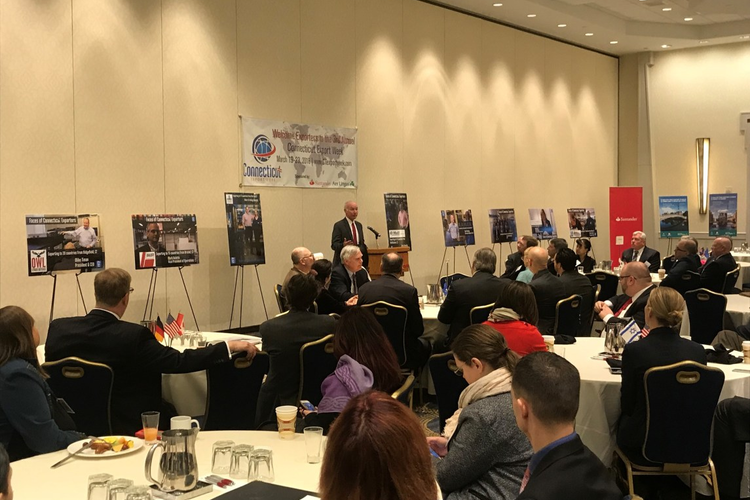 More than 95% of global consumers are located outside the United States, according to research conducted by the International Trade Administration. To reach these new consumers, it's time to look beyond your local sales prospects and expand your industrial business' reach to an international scale by exporting your manufactured goods.
Not sure how to get started with exporting? For businesses in the New England region, the U.S. Department of Commerce will be hosting an engaging series of educational seminars and sessions focused on industrial exporting opportunities, especially for small and medium businesses.
As the only free statewide exporting event in the country, Connecticut Export Week 2019 is structured to support small and medium businesses in taking their initial steps in going global.
With an agenda of diverse sessions, panels, and discussions, the event is geared toward both businesses new to exporting and those that are already exporting successfully but are looking to improve their ongoing operations.
CEO Export Forum to Discuss Exporting Challenges Facing Executives in Industry
To kick off the series of CT Export Week events and mark the start of the Annual Executive Forum, a CEO Export Forum and executive breakfast will be held in Windsor Locks on Monday, April 29 from 7:30 – 10:30 am. The event will give attendees an opportunity to network and connect with other industry executives and learn from industry leaders' experience in industrial exporting.
Tony Uphoff, CEO and president of Thomas, will discuss notable trends impacting manufacturers in the global supply chain and outline key digital strategies to assist small and medium businesses in better addressing these industry shifts.
Uphoff will also be joined by other industry leaders, including Senator Chris Murphy, who will share their insights on export funding, tax considerations, cybersecurity, trade compliance, and global business considerations.
While the seminar is free, pre-registration is required as space is limited — you can register here before April 29.
Learn About Exporting, Trade Compliance, Global Opportunities at CT Export Week
The CEO Export Forum is just one of a series of engaging digital and in-person events as part of the upcoming Connecticut Export Week hosted by the U.S. Department of Commerce.
Additional presentations will include "Global Intellectual Property Considerations," "Export Compliance and Documentation," and "Export Finance and Insurance."
Webinar presentations, available from the convenience of your desk – a great option for those outside the New England region – include "Speak Their Language: Translation Considerations for Companies Working Internationally," a discussion of language, communication, and cultural considerations for global business interactions, and "Digital Strategies for eCommerce: Exploring the eCommerce Sales Channels," an overview of cross-border eCommerce sales strategies for international businesses.
For more information on Connecticut Export Week, visit the event website.
If you aren't able to attend the upcoming Export Week events, check out Thomas Insights' exporting resources for additional tips on getting started with exporting for your industrial business.
Image Credit: U.S. Department of Commerce
Related