Engineer Debuts Drone with Automatically Folding Arms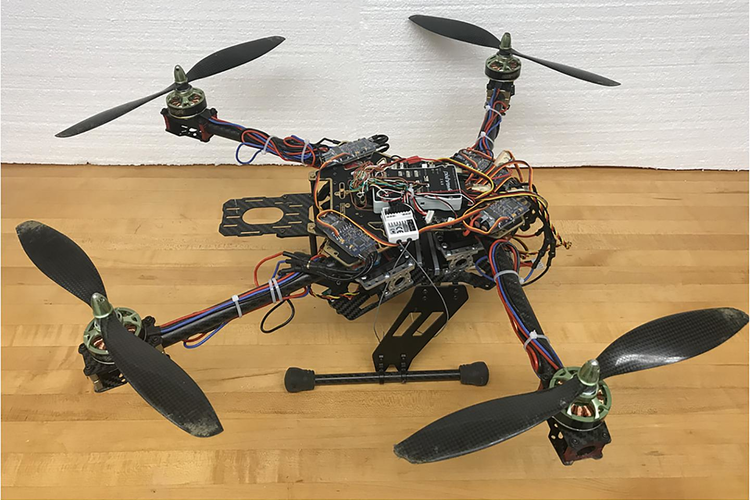 Purdue University researchers say foldable arms could enable drones to make parcel deliveries even in adverse weather conditions.
A recently published study detailed a quadcopter whose arms can move in order to change the aircraft's center of gravity. Most current drones, which feature arms that are fixed in place, are unable to fly in windy conditions.
Engineering professor Xiumin Diao said insect flight patterns helped inspire the design.
"We created a drone design with automatic folding arms that can make in-flight adjustments," Diao said in a release.
In addition, he noted that because the moving arms can adjust to accommodate the drone's payload, the novel design could carry larger packages more efficiently than conventional drones, whose payloads can offset their centers of gravity.
The school's technology commercialization office helped secure a patent for the design, and it is currently seeking additional researchers and potential commercial partners.
The study was published in the ASME Journal of Dynamic Systems, Measurement, and Control.
Image Credit: Xiumin Diao/Purdue University
Related