Employment, Exports Drive Manufacturing to 13-Year High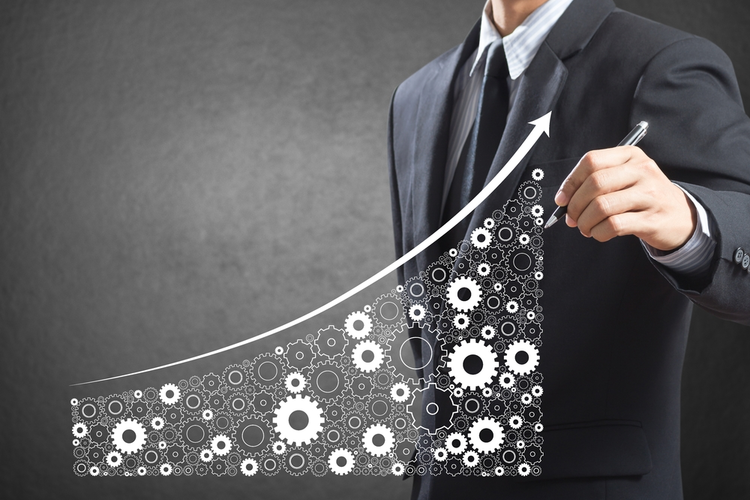 According to the latest Report on Business from the Institute for Supply Management, economic activity in U.S. manufacturing expanded for the 18th straight month in February, and the overall economy grew for the 106th consecutive month.
ISM's Purchasing Manager's Index (PMI) registered 60.8 – its highest mark since May 2004 when it reached 61.4 percent. Reasons for the continued growth included improvements in employment, higher prices, and increased export activity. Additional findings included:
The New Orders Index grew for the 26th consecutive month, despite a 1.2 percent decline from January, coming in at 64.2 percent.
The Production Index registered 62 percent, a 2.5 percent drop from January that is creating some backorder issues.
The Employment Index registered 59.7 percent, an increase of 5.5 percent from last month. It's the 17th consecutive month for gains in employment.
The Supplier Deliveries Index registered 61.1 percent, a two-point increase from the January reading of 59.1 percent. This value represents the 17th consecutive month of slowing supplier deliveries and is likely the biggest constraint to production growth. Inventory levels also increased during this time, adding to supply chain challenges.
The Backlog of Orders Index registered 59.8 percent, a 3.6 percent increase that spotlights a growth in order backlogs for the 13th consecutive month. It's currently at its highest level since April 2011.
The Customers' Inventories Index registered 43.7 percent in February, which is a 1.9 percent decrease from January. It's the 17th straight month of customer inventory levels being defined as too low. This reading would seem to mesh with the lower production levels and the increase in employment that will hopefully allow manufacturers to catch up with demand. The only industry reporting inventory levels as too high during February was Furniture.
The Prices Index registered 74.2 percent in February, a 1.5 percent increase from January and representative of higher raw materials prices for the 24th consecutive month. The prices index is at its highest level since May 2011. Commodities that contributed to rising prices included copper, corrugate, oil, nickel, polyurethane and varying forms of steel – including cold rolled, alloy, scrap, galvanized, stainless and hot rolled.
The industries showing growth included metalworking, consumer electronics, oil and chemicals, transportation equipment, textiles, and food and beverage.
The New Export Orders Index was up three points to 62.8, indicating growth for the 24th consecutive month, and with the highest month-to-month increase since April 2011.
The Import Index also increased in February from 58.4 to 60.5 percent. Imports grew for the 13th consecutive month and reached its highest level since February 2007. This increased activity is attributed to demand being stronger than domestic production can satisfy.
The average commitment lead time for Capital Expenditures decreased by five days from 150 to 145. Average lead time for Production Materials increased by four days to 64, and the average lead time for MRO supplies decreased by one day to 33.
Related