Employing Injection Molded Plastics in Military & Defense Applications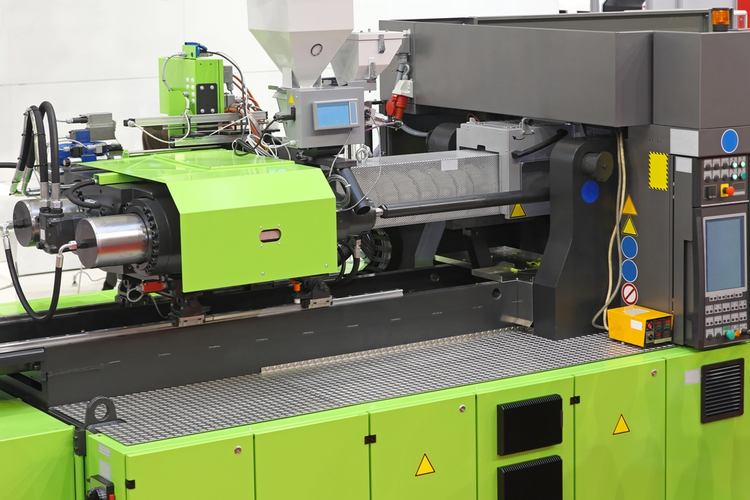 Plastic injection molding is among today's most innovative manufacturing methods. Injection molded plastic parts can be crafted with the utmost precision, at high volumes, and with efficient turnaround times. Given today's resin and plastics technologies, the resulting parts offer lightweight performance with amazing strength—many manufacturers even replace metal components with equivalent resins.
Military and defense applications rank beside gas and oil, power and energy, and industrial manufacturing as some of the most demanding industries on earth. Precision, uniformity, and reliability for these components simply cannot be compromised. Plastic injection molding offers exactly the performance required.
Military Demands and Applications
Defense projects bear no room for error. This is why the International Traffic in Arms Regulations (ITAR) sets explicit standards for military projects through the U.S. Department of State. ITAR compliance is key to ensuring components display superior durability, uniformity, dependability, and overall quality.
ITAR-approved injection plastic molded parts can be found in countless high-strength applications for military, defense, and aerospace applications, all crafted from specialized performance-grade plastics and resins.
Some of the most common uses include:
Canteens and other food and beverage containers
Headsets and technology
Rust-proof vehicle components.
Hooks and fasteners for backpacks and carrying cases
Flashlights and scopes
Communication equipment and radios
High-performance connectors and brackets
Manufacturing Advantages: Plastic Injection Molding
In addition to the remarkable strength and light weight of modern resins, parts can be designed with impact resistance, heat deflection, waterproofing, or oil resistance—all dependent upon material selection.
But plastic injection molding offers more than a rich variety of resins to choose from—the process itself offers a long list of distinct advantages:
Efficiency: The process is designed to manage high volumes of parts with extreme precision. Injection molding operates with high efficiency and rapid turnarounds, particularly for high volume production runs.
Accuracy: Even complex parts come in plastic. Custom, intricate form and function can be integrated readily into a design from the very beginning, all based on the end user's exact needs. Once form, fit, and function are determined, a high-performance resin can be selected to perfectly suit the component's complexity.
Automation: Because plastic injection molding incorporates automated technology, components match up with uniformly precise fits and reliable final details.
Value: The process results in very little material waste and low cost of labor, which makes injection molding a very economical solution with a high-quality result.
Endless potential: After a part has been molded, countless secondary services can customize it further. Finishing and coating, CNC machining, drilling, and polishing can all fine-tune a high-performance plastic part for an exact fit to your project.
Choosing an ITAR-Compliant Manufacturer
Because Mil-Spec requirements are so stringent, a manufacturer with ITAR/DOD Compliance offers more than superior manufacturing and materials. They possess a deep pool of industry knowledge to contribute to the process. In order to be fully compliant, a facility truly must bring more to the table. Tactical manufacturers create the building blocks to support guidance systems, missile programs, major military vehicles, and much more.
Defense manufacturing in the United States is a key part of our economy, as well, creating abundant work for specialty molding facilities and comparable high-end craftspeople.
Resources:
Image Credit: Baloncici/Shutterstock.com
Related