Employers, Here's What to Do Before an Interview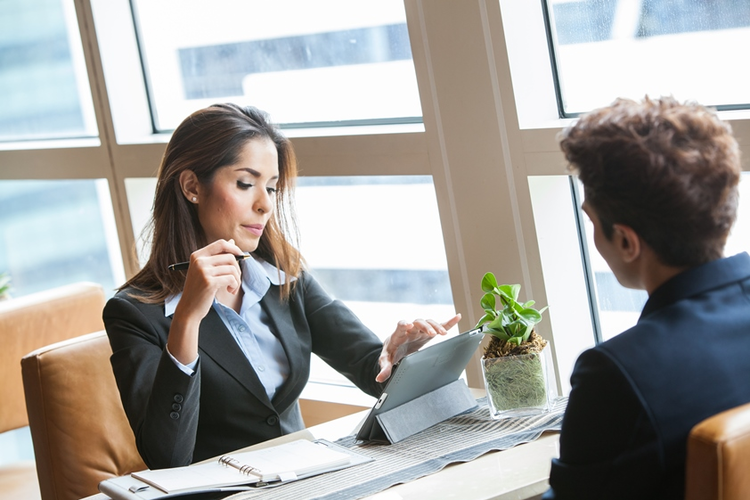 Benjamin Franklin once wrote, "By failing to prepare, you are preparing to fail." Though he wasn't talking about the hiring process, these words can easily be applied to today's corporate hiring processes.
While many companies believe that interviewing is all about the candidate, the employer has an equal — if not more important — role to play. Properly preparing for an interview can help you find the best candidate faster.
Ready to refine your hiring process? Here's a quick guide on what to do before an interview so you can maximize your time with candidates and quickly identify a good fit.
Study Candidates' Resumes Beforehand
Imagine spending hours preparing a report for a client ahead of a big meeting. You give the client a copy of the finished report a few days beforehand so they can have adequate time to study your findings.
When it comes time for the meeting, they sit down, open up your report, and say, "Let's see what we have here." This would likely surprise you and may even come across as disrespectful. You put all of that effort into preparing a detailed report for your client, and it seems they haven't even glanced at it.
In essence, that's what you're doing if you're not looking at talent resumes beforehand. At the very least, spend 15 minutes prior to the interview learning about the candidate and their experience so you can personalize the interview.
This way, you'll come across as efficient and caring to the interviewee while gaining valuable insight into what they have to offer.
Prepare the Right Questions
No one ever got a job based on their answer to "What's your greatest weakness?" Filling the interview with pointless "fluff" questions won't do anyone any favors. Instead, come up with a series of questions directly related to the position.
But most employers don't quite know how to interview in a way that highlights the candidates' skills. Your questions should deal with hypothetical situations that the talent will likely encounter in their day-to-day work life, while also telling them more about the job. Be thorough and specific. Make sure your questions deal with real, job-oriented dealings.
Here's a template you can use to frame your questions:
"In this position, you'd be responsible for [job tasks]. You may encounter [common problem]. How would you handle that?"
This is a thoughtful question that provides real insight into key job responsibilities while also giving the candidate a chance to shine and show off their knowledge.
Know How to Sell Your Company
You're not just interviewing the candidate — they're interviewing you, as well.
Top talent often has a choice of which company they want to work for. It's up to you to sell them on your business.
Make sure you're well-versed in all company perks and benefits and have detailed information on company growth and movement opportunities. Look into job seekers' most-wanted benefits and be sure to highlight them throughout the interview.
Establish a Post-Interview Process
Finally, make sure you have plans to follow up. Give candidates a timetable so they aren't waiting to hear back from you.
Three to five days, for instance, is an appropriate amount of time that also offers a little bit of wiggle room if something comes up.
Should they write a follow-up note thanking you for the interview, as is standard, don't be afraid to write back. It shows that you value their time and effort.
Finding the Best Talent
Preparing for an interview can be stressful and time-consuming. But following these simple tips will help you maximize your time when looking for the best candidate.
Image credit: pan_kung / Shutterstock.com
Related