Eliminate Friction in Spot Buying With Digital Payment Programs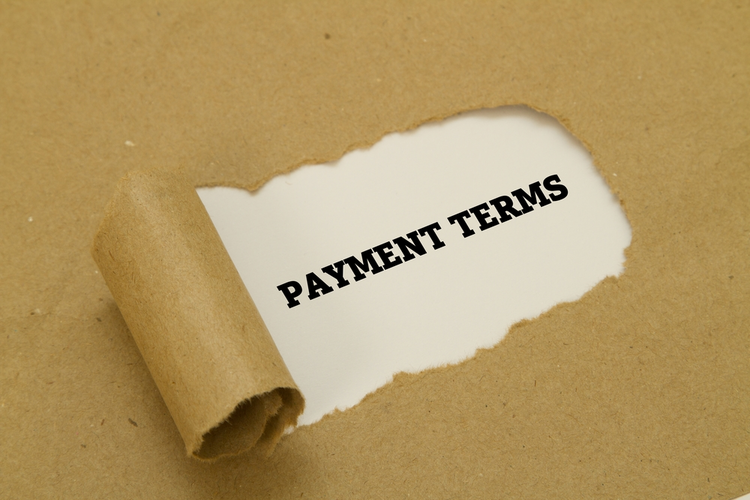 Spot buying presents various challenges to an organization's procurement team, whose focus on supplier management seeks to discourage maverick spend. While strategic buying is always preferred, spot buying is unavoidable in some circumstances. The typical spot buy situations, which may account for as much as 42% of a company's indirect spend, are typically driven by three conditions:
The situation occurs suddenly.
The event was unanticipated or unavoidable.
The purchasing action necessary to resolve the issue cannot be delayed, as there are critical operational and cost impacts associated with such a delay (e.g., equipment downtime).
Because of these conditions, purchasers in spot buy situations usually find themselves purchasing the needed items from suppliers for which no contractual terms are in place. These terms may force buyers to make immediate payments contrary to established business practices.
Furthermore, spot buy activity can complicate the processing and tracking of payments and the accounting associated with spend analytics, with non-contractual suppliers causing workarounds and deviations from established processes. As more manual intervention is needed to process these transactions, internal costs can also increase.
Traditional Payment Terms in the Electronics Supply Market
Most electronics suppliers and distributors offer similar payment terms, which often involve one or more of these options:
The standard 30-day payment terms, subject to the completion of a credit application and subsequent approval of credit. Some companies may extend this to longer terms, such as 60 days.
Immediate buy options, with the proviso that the buyer can usually order immediately but must pay by an agreed-upon date or face significant interest charges — often 1.5% a month — and may also risk the withholding of future shipments.
Buyers agree to make accelerated payments in exchange for discounts on the original invoice value. Examples include 2/10 net 30 and 4/10 net 30.
The above terms allow for discounts of either 2% or 4% as long as the buyer pays within 10 days. Otherwise, full payment is to be made within 30 days, with no discounting, should the 10-day payment not be made.
Establishing a proprietary account with the seller, which can allow multiple buyers from a company to place orders, ensuring quick purchasing and a straightforward payment process for all invoices.
Traditional spot buying payment terms can be limiting, as these terms mandate the establishment of a relationship between buyer and supplier and the requisite assessment of the buyer's credit risk before terms can even be put in place. This can be a lengthy process, and the urgency of spot buys often makes this method very impractical.
Texas Instruments Implements a Spot Buy Solution
In the electronic components market, Texas Instruments recognized the dilemma inherent in spot buying and developed a solution to eliminate the friction involved in the process while establishing more practical payment terms.
Partnering with Apruve, the B2B credit network, Texas Instruments' new payment program allows their customers to purchase on-demand, without getting mired down in the details of a manual payment process for spot buy purchases or having to make immediate payments.
Conducted online using proprietary algorithms, the credit score assessment and approval process are simplified and streamlined. The platform allows users to view purchase history, see credit limits, and add or remove members from the purchasing team — all with an entirely paperless process.
This tool, in conjunction with other Texas Instruments' payment features, makes purchasing efficient and worry-free. Those features include:
30-day terms on every purchase
Addition of PO number for tracking purposes
Online invoicing and payments
Ability to set up buyer and payer purchasing roles
Ability to order multiple parts using the Express Cart
Free shipping on orders over $150
No minimum order quantities and the ability to order up to 9,999 pieces
Solving the Spot Buy Challenge
No matter the specific industry or application, spot buying can present companies with a range of challenges and concerns, leading to extended downtime, increased costs, and general stress. When navigating spot buying in the electronics sector, it's important to first develop a solid understanding of the various financing options available and assess what will work best for your company, with its unique purchasing needs and budgetary constraints.
The lengthy process involved in traditional preliminary credit risk analysis can be hugely impractical for businesses requiring immediate or time-sensitive spot buys, but some distributors — like Texas Instruments — are beginning to offer more flexible payment options, complete with all-digital access to purchase history and the easy addition and removal of purchasing team members. By streamlining the entire spot buying process, companies are able to make purchases on-demand, without having to deal with delays, convoluted payment terms, or the difficulties involved in traditional payment setups.
Related