Edible Food Packaging Aims to Reduce Plastic Waste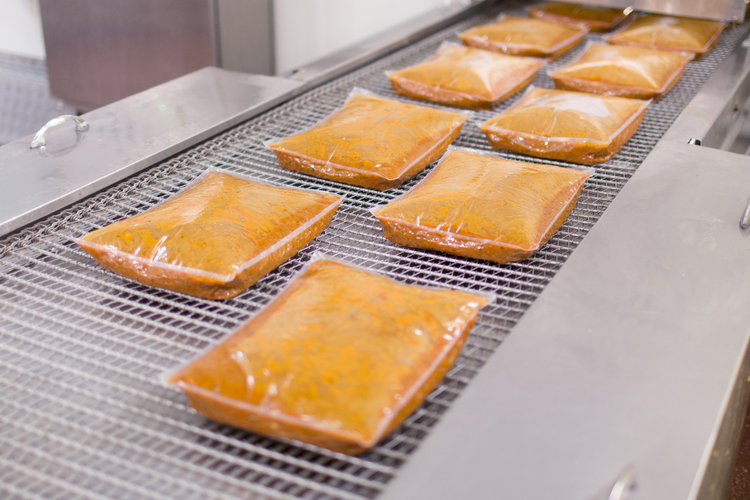 Though convenient and versatile, plastic packaging and containers also create an enormous amount of waste, making them very environmentally unfriendly. In fact, out of the 300 million tons of plastic produced every year, only 3% are recycled. Some plastic packaging is even known to transmit harmful compounds into the food they're encasing.
With a wide range of foods and snacks now being packaged in plastic material to allow for greater convenience when on the go — such as ready-to-eat salads, pre-made hummus and guacamole, and sliced fruit — many shoppers are purchasing more items with plastic packaging than ever before.
However, innovation has recently developed in the food packaging industry that may drastically reduce plastic packaging waste: edible packaging - a versatile, eco-friendly option that can either be eaten or composted.
The Basics of Edible Food Packaging
Packaging made with food products or byproducts has the potential to revolutionize the packaging sector. Whether made from silk and discarded shrimp shells or milk products, edible food packaging is not only biodegradable but also helps keep food fresher longer. Unlike plastic sandwich bags, for instance, which cause food to oxidize quickly, protein-based food packaging effectively blocks oxygen; this also helps to reduce food waste.
Packaging made from the milk protein, casein, was debuted at the American Chemical Society National Meeting in 2016. Casein looks like a traditional plastic wrap, but because it's composed almost entirely of milk products, it can be eaten or composted. This type of wrapping could be particularly useful for single-serve items such a string cheese; the edible food wrappers would individually wrap the cheeses, and separate packaging would protect the individually wrapped casein-packaged cheeses, keeping the casein clean and sanitary for consumption.
As another example, take Shrilk — a cost-efficient, biocompatible and biodegradable, edible film packaging made from the aforementioned shrimp shells and silk. Shrilk is only half the weight of comparable aluminum alloys but offers similar strength and toughness. It's also been shown to be highly versatile and can be made with varying levels of stiffness for specific applications.
Other Edible Foodservice Innovations
With research and trials ongoing, edible materials for food packaging are expected to offer a highly reliable, sustainable alternative to traditional plastic options. And in addition to packaging, new initiatives are also underway for various other food service items. Biodegradable and edible utensils have already been developed, both of which can easily withstand hot food temperatures.
Also, six-pack ring holders for beer and other beverages, which are notoriously hazardous to animals and sea life, are now being developed from the natural by-products of beer production. Made from wheat and barley, these ring holders are edible and eco-friendly.
Learn More
As consumer demand rises for eco-friendly packaging, various edible, sustainable options are being developed and tested. Econo-Pak, a food packaging specialist, specializing in repackaging and contract work, offers a wide range of design options to meet specific client needs, including environmentally friendly, biodegradable products that significantly cut down on food packaging waste.
To learn more about custom food packaging options for your application, check out Econo-Pak's website to reach out to speak with one of their available experts.
Related