E-commerce Site Etsy Budgets for Carbon Neutral Shipping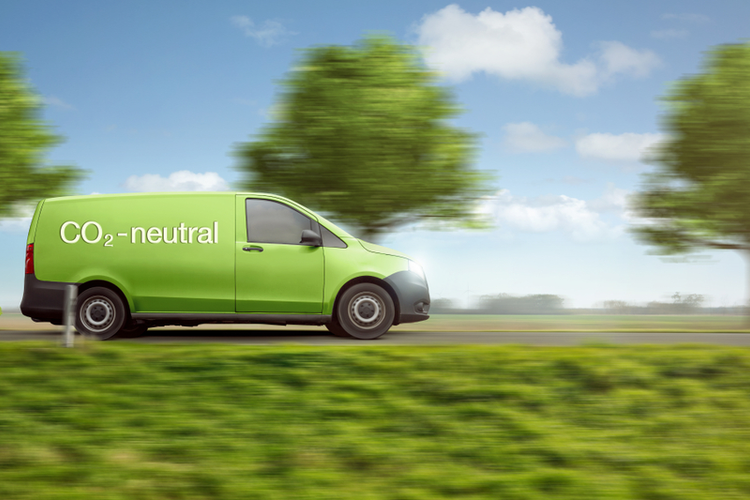 When you think of Etsy, crafts, handmade jewelry, and artwork likely first come to mind - but now the e-commerce brand also wants you to think of corporate social responsibility. The company recently announced its plan to offset 100% of carbon emissions generated by its shipping.
Etsy Commits to Carbon Offsets, Renewable Energy
"98% of Etsy's total emissions stem from items shipped from our sellers to our buyers," the company explains on their website. While the brand does not handle the shipping involved in its business (purchases are shipped directly from seller to buyer), Etsy CEO Josh Silverman stated, "We are in the position to do something about the environmental impact."
To address this impact, the company began automatically purchasing verified emissions reductions to account for product shipping starting in February 2019.
Etsy's partner in the initiative, 3Degrees, has identified a portfolio of emission reduction projects focused on environmental integrity, addressing greenhouse gases, and strengthening communities. These include investments supporting sustainable forestry products, wind and solar power, and manufacturers of lightweight automotive parts in an effort to promote fuel economy.
The brand's latest corporate social responsibility initiative follows a 2016 commitment to powering its operations with 100% renewable electricity by 2020; Etsy reached its zero waste global operations goal in 2018, ahead of the 2020 deadline.
Silverman also noted that Etsy is the "first major online shopping destination to offset 100% of carbon emissions from shipping" but called for others to follow suit.
"Considering these offsets will cost less than one penny per package for Etsy, we don't believe that cost should be a prohibitive factor for others to follow in our footsteps," he said. In 2018, Etsy estimated its shipping carbon emissions at more than 135,000 metric tons. Silverman predicted the company will spend less than $1 million annually to offset its emissions going forward. The company earned more than $200 million in Q4 2018 alone.
Considering the Effectiveness of Carbon Emission Offsets
Etsy is not alone in embracing the practice of purchasing offsets. Rideshare company Lyft went fully carbon neutral in 2018 when it announced its own carbon offset initiative. Lyft also works with 3Degrees, which has the impacts of its projects verified by third-party auditors.
Amazon also recently announced Shipment Zero, its vision "to make all Amazon shipments net zero carbon, with 50% of all shipments net zero by 2030."
However, there are concerns that the math for offsets can "sometimes be fuzzy." The method is based upon assumptions about an activity's carbon footprint as well as forecasting of how new activities will impact the environment.
Additionally, environmentalists point out that carbon offsets aren't the best answer. Phil Duffy, president of climate change thinktank Woods Hole Research Center, noted, "Offsets are sort of second best because, essentially, what it does is allow you to continue emitting, and what we have to actually do is stop emitting… What I hope is that the company doesn't view this as, OK, we solved our emissions problem."
Still, with transportation the biggest source of greenhouse gas emissions according to the Environmental Protection Agency, expect more companies to make greater efforts in this direction.
Image Credit: photoschmidt / Shutterstock.com
Related