Driverless Delivery Cars Hit the Road: Kroger, Walmart Among Key Players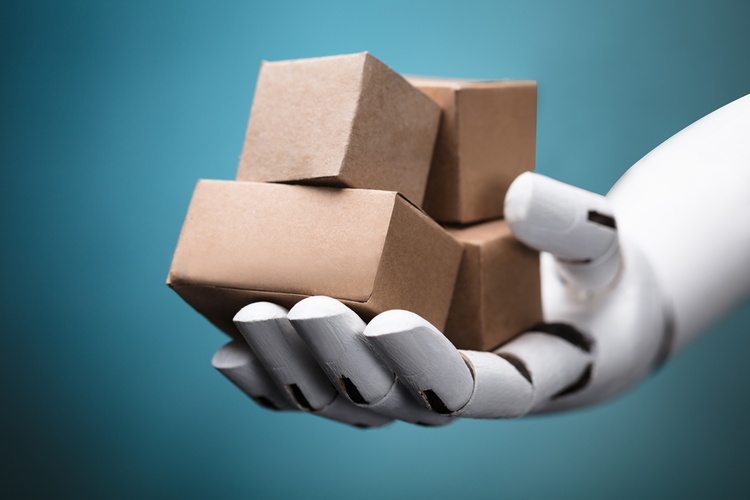 This past year has seen several major developments in autonomous vehicle technologies. Many companies, such as Google, Walmart, and Amazon have been investing in these technologies for the past several years, but self-driving vehicles are now really hitting their stride.
In a 2016 study, global management consulting firm McKinsey determined that increased customer demand for faster delivery combined with significant breakthroughs in autonomous technologies will result in 80% of deliveries being completed using autonomous delivery vehicles by 2020.
Kroger and Walmart Pilot Self-Driving Delivery Cars
Self-driving vehicles are not a new concept, though the technology that powers them is still considered to be in the development phase. In fact, many companies, as well as the U.S. government, have been toying with the idea of self-driving vehicles for many years, beginning just a couple of decades after automobiles started to be manufactured on a large scale. Google, in one of today's better-known projects, began developing its version of self-driving vehicles in 2009, though the company didn't immediately announce it to the public.
In 2018, more and more companies found ways to utilize autonomous vehicles to deliver goods. These businesses are banking on autonomous delivery to help them keep up with online competitors like Amazon, whose drone delivery pilot has proven relatively successful.
Below are some of the companies using self-driving vehicles to carry out deliveries.
As of August 2018, Kroger has been testing self-driving cars for grocery delivery in Scottsdale, Arizona. Customers can order groceries for same-day or next-day delivery for a flat rate of about $6, and they must be present when their order arrives for curbside delivery.
Since July 2018, Waymo, Google's self-driving car program, has been piloting a program in Phoenix, Arizona, in which a self-driving vehicle picks up a Walmart customer and drives them to the store to pick up their online grocery order.
Walmart, Postmates, and Ford have partnered to test the use of self-driving cars for delivery in Miami-Dade, Florida. Ford has also collaborated with Domino's Pizza for a self-driving delivery venture in Florida.
Autonomous Delivery Becoming the New Reality
Cleveron, an Estonian tech company, has developed a robot that tackles the transportation of goods as well as actual delivery — without the need for any kind of human intervention or oversight. This comes from the same company that created Walmart's pickup towers, which allow customers to pick up online orders in under a minute at participating Walmart locations. Cleveron's new autonomous delivery robot, named Lotte, was debuted at a robotics conference in Tallinn, Estonia, in November 2018.
Lotte is one of the first robots of its kind. The current version delivers goods and uses a robotic arm to place packages into a special delivery dropbox, though Cleveron states that the autonomous delivery robot will also be able to place packages into regular mailboxes or delivery towers in the future. The company will begin testing the robot in a real-world setting in Estonia in 2020.
As autonomous vehicle technologies continue to advance and consumers increasingly expect top-notch convenience, speed, and efficiency for all their delivery needs, these high-tech innovations will be popping up in various areas across the globe. And as the field continues to evolve, companies will be keeping abreast of the newest trends, working to secure their place in today's shifting landscape.
Image credit: Andrey_Popov / Shutterstock.com
Related