DOL Task Force Targets Skills Gap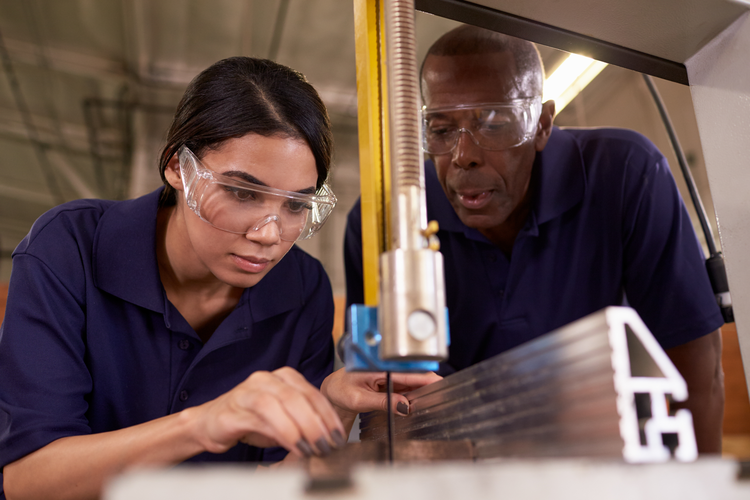 Following President Trump's Executive Order for Expanding Apprenticeships in America, U.S. Secretary of Labor Alexander Acosta appointed a collection of industry leaders to spearhead a task force that will use apprenticeship training to address the nation's skills gap. It's estimated by the National Association of Manufacturers (NAM) that more than two million industrial sector jobs will be unable to be filled over the next decade because workers don't have the proper skills and training.
According to the DOL, members of the Task Force on Apprenticeship Expansion will provide a variety of perspectives that will help guide the Administration's strategy for developing a larger workforce capable of demonstrating the skills needed to fill critical positions throughout manufacturing. The group will work to identify policies and proposals that promote apprenticeships in general, and especially in sectors where these programs are currently lacking.
The membership of the Task Force is impressive, with Cabinet members that include the Department of Labor's Acosta, Department of Education Secretary Betsy DeVos, and Department of Commerce Secretary Wilbur Ross. The governors of Iowa and South Dakota, Kim Reynolds and Dennis Daugaard, are also members.
Private sector manufacturing is represented by Northrup Grumman Chairman and CEO Wesley Bush, Manpower Director Cari Dominguez, and Dow Chemical Chairman and CEO Andrew Liveris. Closely aligned to this subset are representatives from leading industry trade groups – Montez Kin from the National Institute for Metalworking Skills, Sean McGarvey from North America's Building Trades Unions, and Jay Timmons, President and CEO of NAM.
Also included on the 23-member council are Walter Bumphus, President and CEO of the American Association of Community Colleges, and John Ratzenberger, an actor turned workforce training advocate.
Related