Diversifying the Supply Chain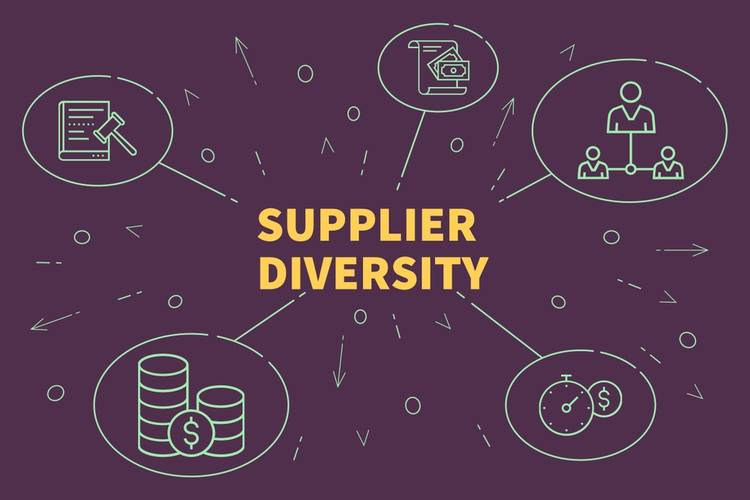 A good supply chain is marked by the quality of its parts. Factors like revenue, inventory, logistics, and customer engagement all weigh heavily in the decision-making processes at the uppermost levels of industry. Supplier diversity is also a key factor.
The focus on diversity incorporation began with an executive order in 1969 that was subsequently overseen by the National Minority Supplier Development Council (NMSDC) to verify minority business enterprise (MBE) status. Ever since, more and more diversity classifications have been established and certified, from Women's Business Enterprises (WBE) to Disability-Owned Business Enterprises (DOBE) to Asian American-Owned Businesses.
Having a more diverse supplier base can greatly benefit all aspects of the supply chain. A study by the NMSDC found that minority business enterprises generate more than $1 billion in economic output every day and $401 billion annually. A 2015 report from Hackett Group found that "on average, supplier diversity programs add $3.6 million to the bottom line for every $1 million in procurement operation costs." A supply chain can see a significant return on investment by partnering with diverse suppliers. But there are other benefits that can't be measured on a balance sheet.
For instance, the same study from the NMSDC found that MBEs are "responsible for the maintenance or creation of more than 2.2 million jobs and generated more than $48 billion in tax revenue to local state and federal governments."
Plus, procurers working with diverse suppliers gain a significant strategic advantage: Hackett Group's 2016 Supplier Diversity Performance Study found that procurers focusing on diversity gain access to "innovative products and increased market share in new and developing communities." By expanding the landscape of the supply chain, firms are able to stay privy to new ideas, new audiences, and new clients.
CPOs have also taken notice of these benefits. At ISM's Supplier Diversity from the CPO Perspective panel, CPOs elaborated on the importance of these suppliers. Al Williams, managing director and chief procurement officer at Barclays (and former managing director and chief procurement officer for Accenture, at the time of the following statement), suggested that one should "make supplier diversity expertise as much a hard skill for supply management as negotiation."
Williams believes that one should concentrate on the development of such companies and their markets, fostering and growing those suppliers. Gary Kallenbach, chief procurement officer at UPS, emphasized how diverse suppliers allow every facet of logistics to run smoothly. "You need the right suppliers to provide the right product at the right time and price. We make sure that even in times of cost cutting, spend with diverse suppliers is one area that will never be cut."
Much more than a requirement to be satisfied for purely regulatory or reputational purposes, diversification has proven to be uniquely beneficial for supply chains across the country, allowing for stronger returns on investment, economic growth on national and local levels, and valuable insights into new trends and new audiences.
Image Credit: OpturaDesign/Shutterstock.com
Related