Developing the Business Case for Supplier Diversity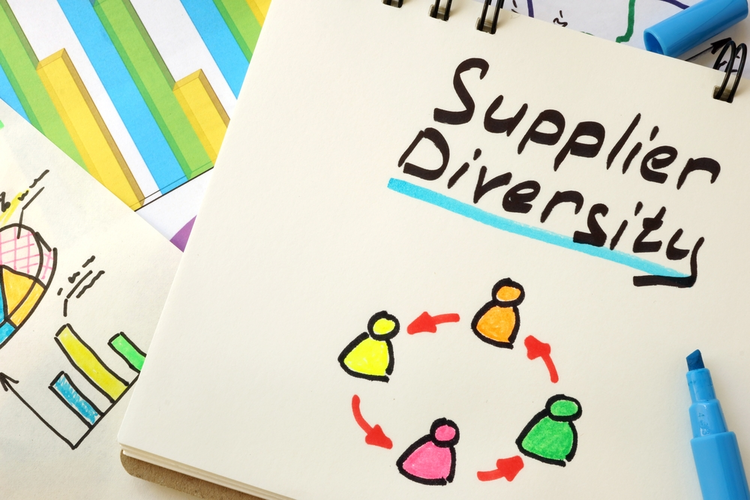 The attitude towards ethical leadership in today's economy has adapted to the conspicuous shift in the socio-economic makeup of our society, creating more demand to assimilate social responsibility into the underlining tenets of corporate culture.
Proactive Inclusion
Because the minority population is slated for continual growth, statutory regulations have paved the way for higher utilization of diverse suppliers. While some companies have leveraged this opportunity to brandish their corporate citizenship models, other companies have proactively responded to this paradigm by devising strategies that go beyond the basics of compliance and self-preservation from public scandal and scrutiny to promote the civic duty.
With minority- and women-owned businesses becoming a more visible segment of the American economy, supplier diversity programs should eclipse the ideation of preferential treatment of women and minorities, challenge the assumption of simply meeting a quota system, and reframe these preconceived thoughts as an opportunity to use fresh and underutilized suppliers.
Early Supplier Involvement
Though a long-term investment, companies can catalyze their competitive edge to generate profit by employing diverse supply chain strategies in response to the emotive needs of the demographic workforce and customers. One strategy is early supplier involvement (ESI).
Early supplier involvement is a supply chain technique that promotes forward thinking by allowing suppliers to provide valuable best practices and value engineering methodologies in the early stages of product development. For companies, access to a more diverse pool of ideas and talent leads to a higher capacity for innovation and efficiency.
Revenue Generation
Supplier diversity can also be used to drive higher revenue for both the company and supplier. As companies utilize diverse suppliers, those suppliers develop an entrenched loyalty to the buying organization and in turn become more viable. Diverse suppliers are also more agile to respond to the immediate needs of a company because they tend to be small. Companies, in the same token, drive profit through disposable income generated by the supplier.
Take Advantage of Unrealized Supply Chain Potential
Conclusively, supplier diversity programs are an untapped resource that help reshape the social and economic landscape, allowing companies to better conceive the unrealized potential of a highly optimized supplier base, innovation, and higher revenue potential.
Image Credit: designer491/Shutterstock.com
Related