DENSO Provides $1M in STEM Grants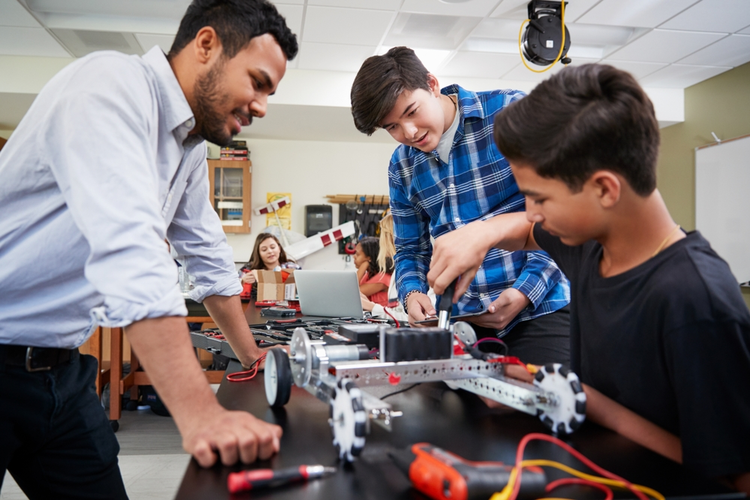 One of the largest automotive suppliers in the world recently announced plans to donate nearly $1 million in overall funding to 25 North American institutions of higher learning. The grants will support science, technology, engineering and math (STEM) educational programming. DENSO hopes these grants can help expose students to the career opportunities available in manufacturing, and enhance programs that will produce the next wave of skilled industrial workers.
The funds will be delivered to programs focused on design, materials management, mechanical and electrical engineering principles, thermodynamics and robotics in helping to cultivate and encourage a new generation of engineers and skilled workers. DENSO has supported STEM education through grants at colleges and universities since 2001.
As perhaps the industrial sector's most significant problem to date, the well-termed skills gap presents a daily challenge. The National Association of Manufacturers anticipates two million manufacturing jobs will go unfilled over the next decade. And according to the Manufacturing Institute, 80 percent of manufacturers report a moderate or serious shortage of qualified applicants for skilled and highly-skilled positions. These shortages run the gamut in terms of titles and roles throughout the industrial sector.
Coupled with the mass retirements of baby boomers, the industrial sector as a whole is losing a tremendous amount of best practices and the organic understanding that accompanies them. So not only are manufacturers faced with replacing a valuable employee, but finding a way to document and preserve all the information these individuals have obtained.
Image Credit: Monkey Business Images/Shutterstock.com
Related